Pioneer AVH-4100NEX CarPlay and Android Auto receiver ships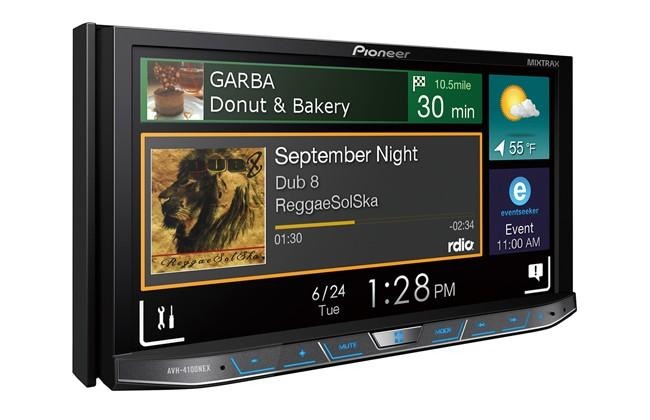 If you want to get Apple's CarPlay and Google's Android Auto into your car without having to buy a new car with the features integrated from the factory, you can do so if you don't mind adding an aftermarket audio system. Pioneer is now shipping an entry-level receiver that is designed to go into the dash of just about any vehicle.
The receiver is called the AVH-4100NEX and it will sell for around $700. That certainly doesn't sound like an entry-level price but the cost of being an early adopter has never been low. For the money, you get a double-DIN head unit with a 7-inch touchscreen that supprots Android 5.x devices and iPhone device.
Specifically supported iPhone devices include the 5, 5S, 5C, 6, and 6 Plus. The Pioneer head unit will support either Apple or Android devices without the user having to do anything but plug the smartphones into the radio.
That big 7-inch screen uses resistive technology, which is common in vehicle tech. Pioneer will also offer more expensive devices with the 7100 model selling for $1200 and the 8100 selling for $1400. We first heard about these Pioneer head units back during CES along with announcements from Kenwood and others.
SOURCE: Android Central