Pioneer, Kenwood bring CarPlay/Android Auto to any car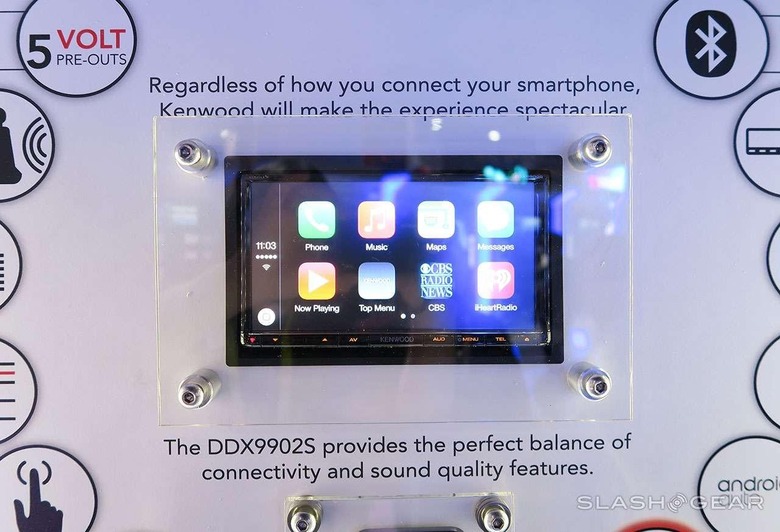 Today at CES, Pioneer and Kenwood both released some interesting new products aimed at getting your car up-to-date. Both announced in-dash receivers meant to bring you into the Android Auto and/or CarPlay future. Both receivers will support both new automotive initiatives from Apple and Google, making it easier than ever to go OS-agnostic. What isn't easy is the price tag. Though Kenwood hasn't yet announced pricing for their unit, the Pioneer receiver will cost at least $700.
Both will bring you the new-look features you'd expect form a receiver. Bluetooth, satellite radio, and various inputs like HDMI are on offer from both Pioneer and Kenwood.
Of the two, Kenwood is playing their cards close to the chest, only saying their incoming DDX9902S is "premium", and will have a sensitive touch screen. Kenwood also wasn't forthcoming with details on pricing or availability.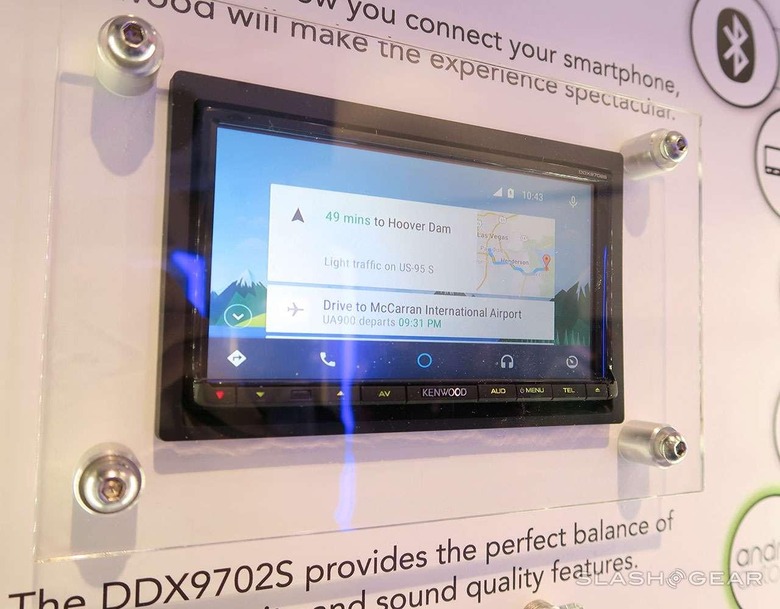 Pioneer's NEX decks will have hi-resolution 7-inch touchscreen displays, and come with an external mic for voice commands and taking calls. A wired input is in place as well for newer cars with steering wheel controls.
Pioneer has three incoming models, the AVIC-8100NEX, AVIC-7100NEX, and AVH-4100NEX. The 8100 has the capacitive touch screen, while the others offer clear resistive screens.
As for pricing on the Pioneer receivers — take a knee. The 4100 is $700, which is steep enough. The 7100 will run you $1,200, while the top-end 8100 sets you back $1,400.
At this time the two Android Auto / CarPlay models are on show behind glass at CES 2015 as you'll see above. We'll see much more functional models in the near future.