Pinterest Update: Visual Search Searches Images With Pics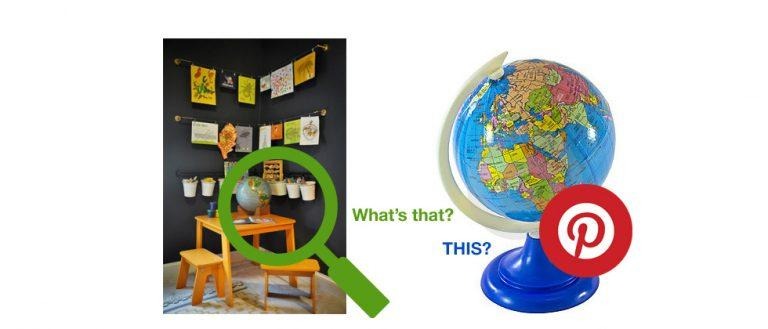 Pinterest has launched a new version of their app that'll make it far easier for you to find products based only on what you've seen. Put an image into this app and you'll find markers on said image, allowing you to find products like what you've Pinned. Today Pinterest launches not only "buyable Pins on web", they're also adding visual search, enabling you to search without typing.
In the corner of each Pin you'll find a visual search icon. When you tap that icon, you'll find a bunch of "dots", as they call them, pop up in the image. If there are no dots, something isn't adding up. Chances are you'll find a bunch of dots, especially if you're looking at an image of a fancy living room.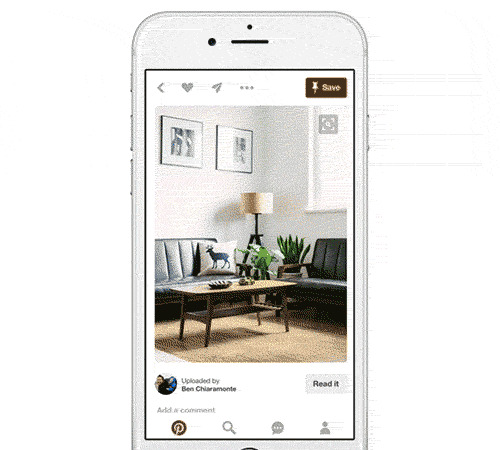 In this way, these images, these Pins, have become like buckets of hashtags. Each image connects to other images like it, allowing you to search... visually.
This newest Pinterest app has the ability to search by brand, as well – you can search with filters like Popular Products, Sale Items, and Shipping Deals, as well.
Pinterest suggests that they've partnered with 20,000 merchants to bring "over 10 million unique products to Pinterest." For sale, for you.
If you're planning on browsing the Pinterest app, you should be forewarned: you only need to enter your check-out information one time. After that purchasing goods is easier than accidentally spending a thousand dollars on Candy Crush.