Pinterest (Finally) Brings Buyable Pins To Android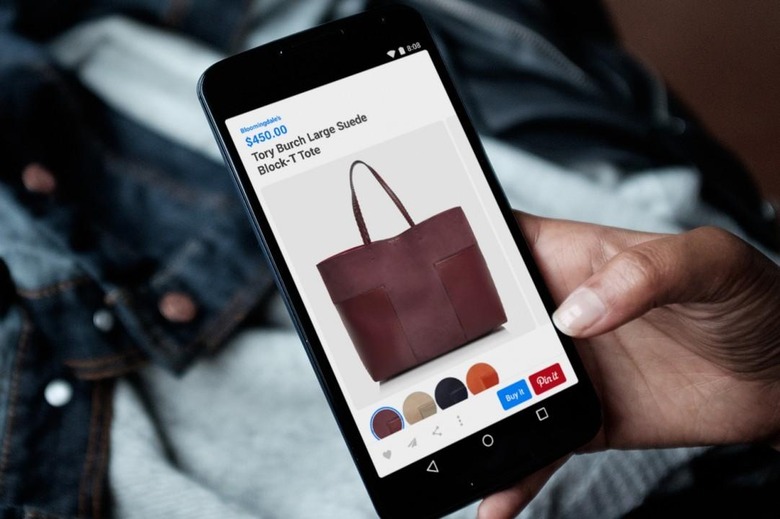 Back in June, Pinterest began rolling out its Buyable Pins on its iOS app, limiting the feature to the service's iPhone and iPad users. Now, nearly half a year later, Pinterest has announced that Buyable Pins are rolling out on Android, giving those on Google's platform the same opportunity to shop within the app. At this point, Pinterest says there are more than 60 million Buyable Pins on its service, so Android users will, at least, have ample pins to explore.
Buyable Pins are Pinterest's way of monetizing the platform, and they make it easier on users who might want to buy something they see within a pin. Pins featuring a price in blue are "buyable", meaning there's a "Buy It" option for purchasing the item showcased in the pin. Users' info is saved as the first purchase, making it easier to make future purchases.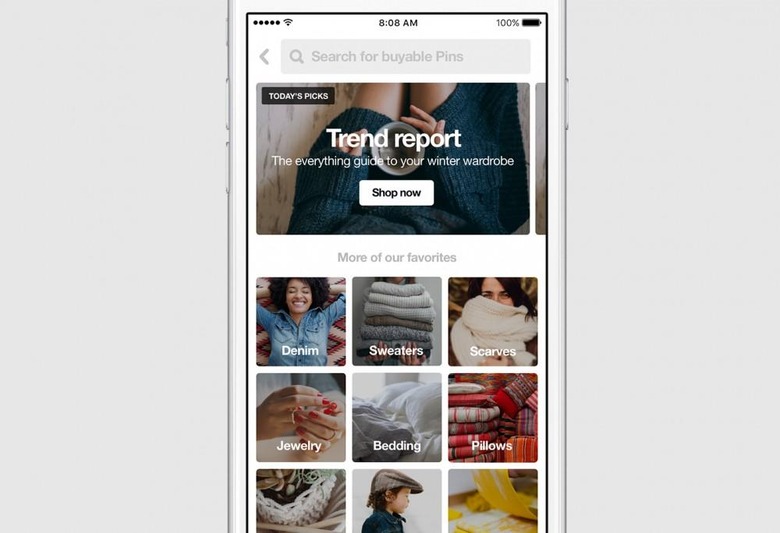 The idea is that Pinterest, among other things, has many crafts and recipes, and you might want to try one of them yourself. To get the items, though, you'd have to go offsite and hunt them down elsewhere. Buyable pins take away that extra work by offering everything needed in one spot.
In addition to rolling out Buyable Pins on Android, Pinterest has also introduced its new Pinterest Shop, an online store of curated items that users may be interested in. Items are from, among other places, Bloomingdale's and Nordstrom, as well as smaller boutiques that are harder to locate. This shop will be rolling out over "the next couple weeks" to both iOS and Android.
SOURCE: Pinterest