Pink Floyd album goes free on Google Music: "Wish You Were Here"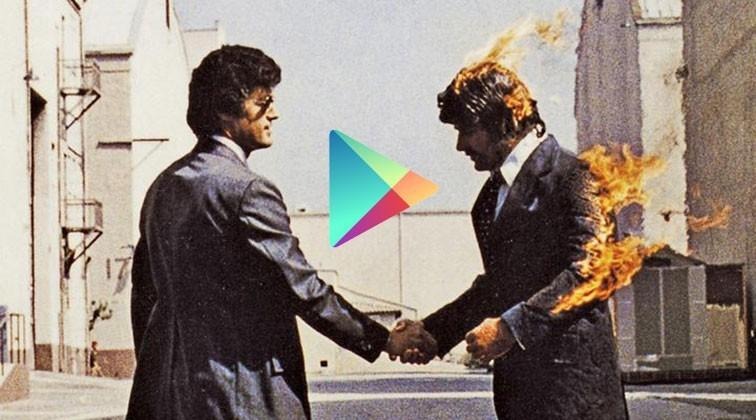 As it happens every once in a while, Google Music and/or Google Play has struck a deal with the people who own Pink Floyd's back catalog to release an album for free for a temporary time. This album is "Wish You Were Here", largely a Roger Waters album with four distinct songs in 12 different pieces. This album hit number one back when it was released in 1975 on the US Billboard 200, UK Albums Chart, and French albums chart. This album features an extended 9-part song that may or may not be about the absence of Syd Barret from the band and the lives of the band members.
Each of the songs on this album as distributed by Google Music is a 2011 Remastered Version. The first and the last song collections are all part of a long composition by the name of Shine On You Crazy Diamond, with the 1st through the 5th songs capping the front end of the album, while the 6th through the 9th parts cap the back.
The single from this album, also titled "Wish You Were Here", is one of the band's most popular songs, often placed alongside songs from Dark Side of the Moon on fans' essential Pink Floyd playlists.
To access this album, you'll need a Google account – that means having a Gmail account, basically. Once you have that, you can head to Wish You Were Here on Google Music and hit the "free" button.
We do not know how long this release will be free of charge – if you see the album listed for money, you've missed the boat.