Pink accessories to make your iPhone chick-friendly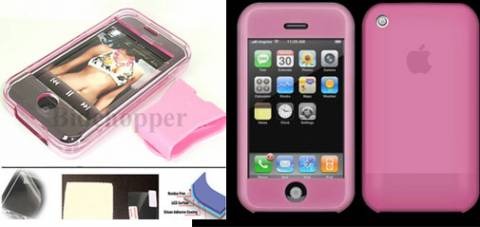 With the iPhone finally being released everyone is looking for fun accessories to add to their latest purchase, and that includes the gadget-minded ladies. Well now there is a pink case sneaking its way into the market via the net.
Good old eBay has come to the rescue for the ladies wanting to make their new iPhone a little more feminine. Although auctions are ever-changing on eBay there are a few different types of pink cases for sale as of now. There is a pink crystal case for $2.99, a pink silicon starting out a $.99 and a pretty leather case with a belt clip for $5.95.
I'm sure if you keep an eye out on eBay plenty more will be popping up, but until then these three are plenty cute to keep any pink loving gal satisfied.
Pink iPhone cases on the cheap [via chipchick]