This fierce crossover EV could drive China into the US market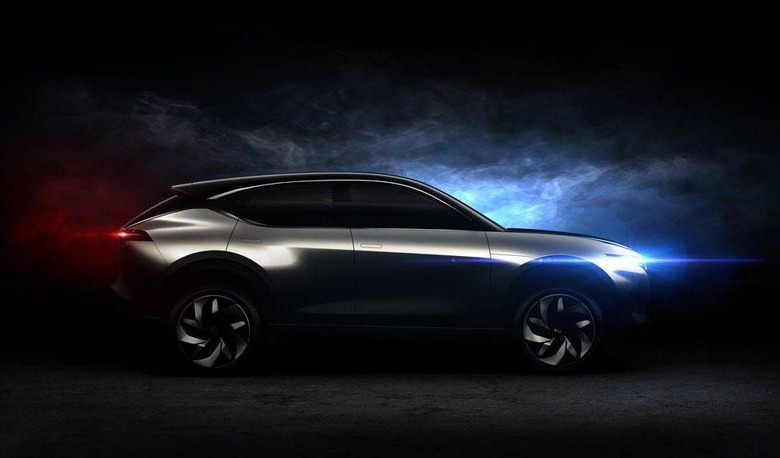 Chinese automakers may not have a direct footprint in the US right now, but legendary designer Pininfarina is hoping to help change that with a slick new electric sports crossover. The HK K350 SUV is the small but feisty result of the designer's ongoing collaboration with Chinese firm Hybrid Kinetic Group, and will be shown off for the first time at the Auto China 2018 motor show in late April.
Pininfarina is best known as a design firm, of course, and though the company has projects that span a number of fields – including everything from architecture to cookware – it's arguably its automotive work for which it's most respected. Founded by Battista "Pinin" Farina in 1930, it was responsible for the aesthetic of iconic vehicles including the 1973 Ferrari Dino 308 GT4, 1955 Alfa Romeo Giulietta Spider, and 2018 LaFerrari. However, the company also had its eye on being an automaker in its own right.
That clearly requires plenty of cash, something provided when Pininfarina was acquired by Mahindra Group at the end of 2015. The deal, worth about $208m, kick-started Pininfarina's new range of electric vehicle concepts. Collaborations between Pininfarina and Chinese automaker Hybrid Kinetic Group, they've included luxury sedans like the H600, five- and seven-seater SUVs such as the K550 and K750, and most recently the HK GT, a 2+2 GT with huge gullwing doors.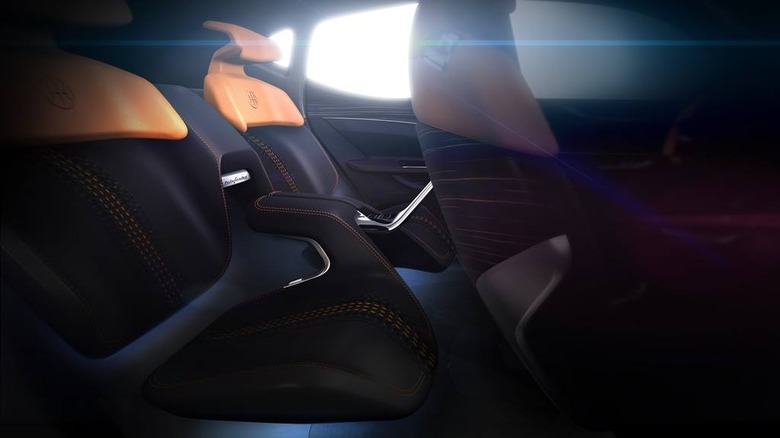 Now, there's a smaller electric SUV coming, to take on the flourishing crossover segment. The K350 will be a four-seater all-EV SUV, Pininfarina says, the smallest in the envisaged line-up but borrowing its bigger siblings styling cues. That includes "a robust and athletic body," Pininfarina promises.
The K550 and K750 were both hybrids, using electric drivetrains the range of which could be extended with an onboard gas engine used as a generator. According to Hybrid Kinetic Group, the combination could be enough for more than 600 miles of range. It's unclear whether the K350 will use the same system, or shift to an all-electric platform.
Although production plans for the K350 are still unclear, there's no denying that electrified crossovers are a growing area of interest – both for automakers and drivers. Chevrolet is believed to be working on an electric crossover based on the underpinnings of the Bolt EV hatchback, for instance. Volvo, meanwhile, will have an electric XC40 in the next couple of years.
For HK, the US is a target but it's unclear when cars like the K350 might reach it. Previous reports have suggested that, rather than its own brand, it would use the Pininfarina name for such a launch. Eventually, the automaker has ambitious plans of a range of twelve vehicles, spanning sedans through SUVs to performance cars and even pickups. "Development work around the world continues to move steadily forward," the automaker said at the Geneva Motor Show earlier this year, having begun construction of a $2.71bn powertrain center last November.
While that might seem ambitious – as does HK's plan to set up other companies focusing on fuel cells, gas-powered range extenders, and automotive tech – there are some big motivators. Not least of those is China's draconian clean car demands. The government expects "new-energy vehicles" or NEVs to represent all the auto industry growth in the country moving forward, and will be implementing tough penalties from 2019 for automakers that don't meet targets.