Pikachu Snapchat filter released as OUTBREAK hits Japan and Pokemon GO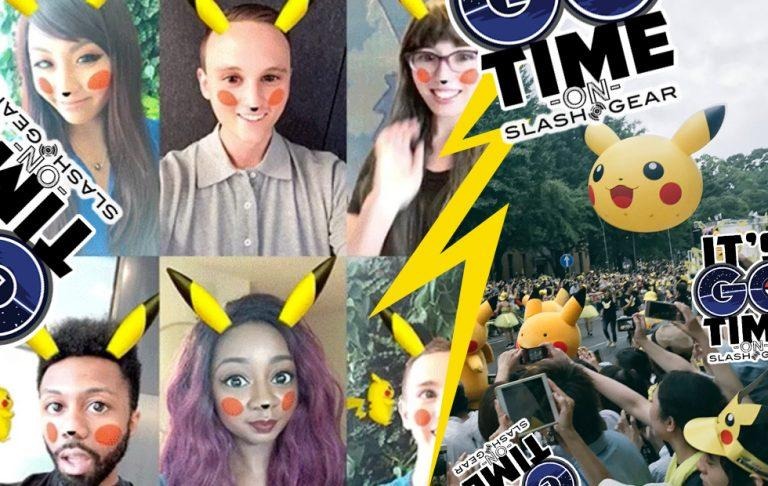 This morning The Pokemon Company sponsored a Pikachu Snapchat filter to join in on the fun of Pikachu OUTBREAK in Japan. This morning (last night for Japan) was the big Pokemon GO STADIUM event taking place during Pikachu OUTBREAK, and Mewtwo was released as well. If that all made sense to you, congratulations, you're either a Millennial or very well attuned to Pokemon in pop culture and our everyday Pika-tuned society.
Snapchat Pika
The connection between Snapchat and Pikachu is a long time coming – they're both yellow, after all. But it's not Niantic nor Pokemon GO that has the new Pikachu Lens coming to Snapchat, it's The Pokemon Company. Official, real deal, full-on Pokemon Company. All the important information about this Lens can be found below.
Custom Pikachu Snapchat Lens:
1. Pikachu Ears.
2. Pikachu Nose.
3. Pikachu Cheeks.
4. Open mouth for Pikachu THUNDERSHOCK.
Take a selfie with Pikachu! 📸⚡️Our Pikachu Lens is available now on Snapchat for a limited time: https://t.co/hOCWNkQWmB pic.twitter.com/GX8mY7hPYI

— Pokémon (@Pokemon) August 14, 2017
Not mentioned by Snapchat officially: This filter also pinches the bottom of the user's face. Pushed up and in, the filter makes one's face appear slightly... cuter? Maybe more like a Pikachu.
Shiny Pika
As predicted several weeks ago, the next SHINY Pokemon in the game Pokemon GO was and remains Pikachu. Just in time for Pikachu OUTBREAK in Yokohama Japan, this Shiny Pikachu only appears – you guessed it – in Japan. Users will need to keep tapping new Pikachu they find in the wild until they find one with sparkles.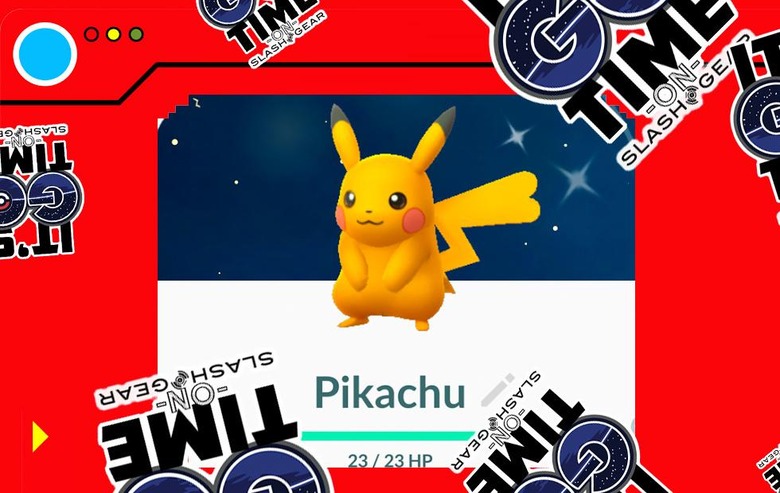 Also Pichu can hatch from Pokemon Eggs in Pokemon GO with a Shiny appearance, and Pikachu evolves into Shiny Raichu. Don't worry about not being able to find Pokemon this week in Yokohama specifically – thanks to Pikachu OUTBREAK, they're more common than Pidgey.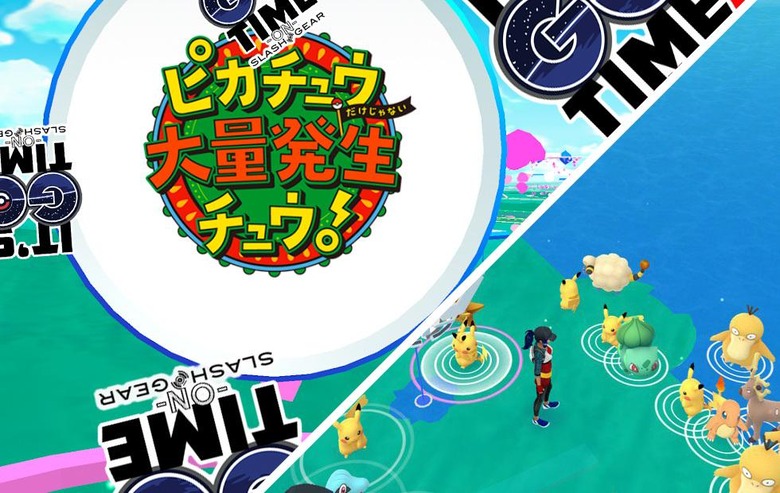 No really, there are so many Pikachu in Yokohama right now they could overtake the city. You literally cannot walk one block without seeing multiple Pikachu. Good luck finding a Shiny though – they're EXTREMELY rare.
Pokemon STADIUM and Mewtwo
Today marks the first day we see Mewtwo, the most awesome Gen 1 Pokemon in the game so far. This Pokemon could – so far – only be found at Pokemon STADIUM at the big Pokemon STADIUM event in Yokohama. But don't fret – Mewtwo is coming to the rest of the world, as well – soon!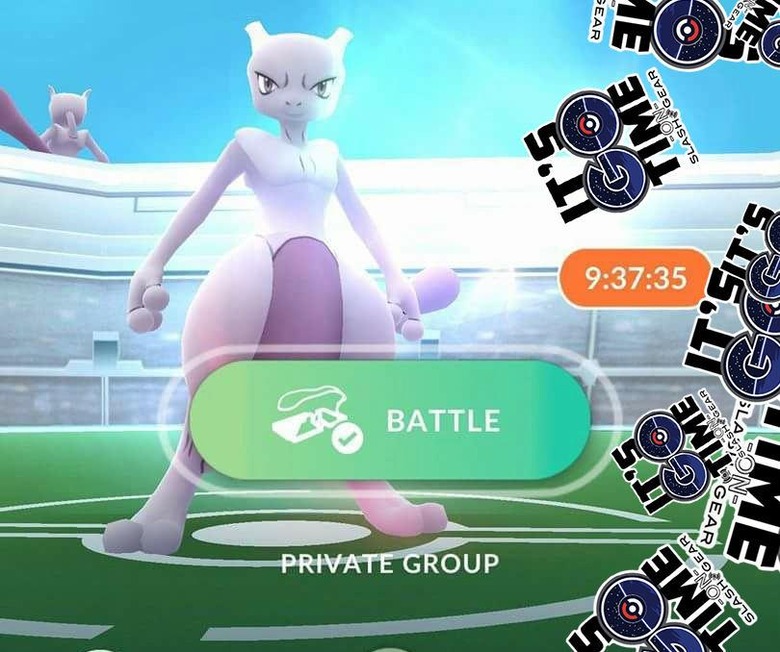 Have a peek at our Mewtwo special to learn about the circumstances under which this super-powered Pokemon will come to the likes of you and yours. And look at all these Pikachu! Thank you Don Myeon for the photography!
Pikachu's Carnival Parade:
So many Pikahus it was overwhelming 😭 Ditto Pikachu made an appearance! #ピカチュウ大量発生チュウ pic.twitter.com/G288fNVfWv
— Don Myeon (@rabbitmyeon) August 14, 2017