Pics reveal expansion at Apple's data center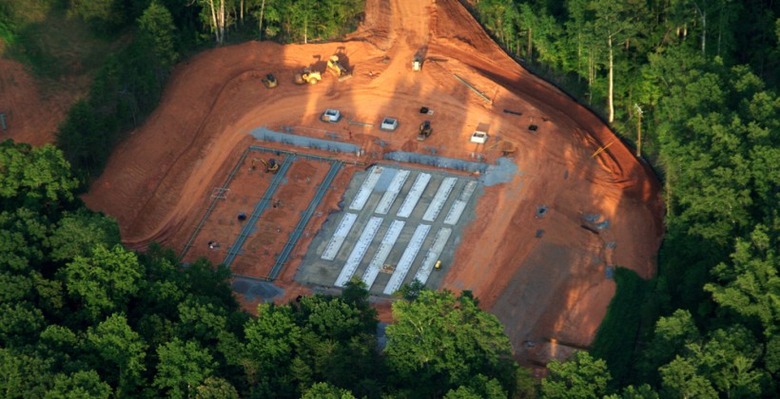 Apple's main data center is currently located in Maiden, North Carolina, covering 500,000 square feet that houses the servers for iCloud among other services. Wired has managed to take pictures of the new addons that Apple is adding to the data center which will help generate power, including a site for a 4.8 megawatt biogas plant, plus a solar farm that can generate an additional 20 megawatts, spanning 100 acres.
Wired commandeered a 1949 Piper PA-11 (Cub Special) spy plane in order to snap the photos of the work in progress at Apple's data center. Work is currently underway not too far from the main server farm, indicating the site where the company will lay its 4.8 megawatt biogas plant, converting the gas produced there into electricity. Meanwhile, the 100 acre 20 megawatt solar farm is still under construction, with a second installation located only a few miles away.
Curiously, there's a smaller "tactical" data center located next to the main 500,000 square foot installation that Apple is staying quiet about. It's significantly smaller at 21,000 square feet, but John Engates, Chief Technology Officer at Rackspace, believes the space could be used by Apple's partners for testing iCloud and other online services without giving up access to the main data center.
Apple's goal is for 60% of its power requirements to be met by the renewable energy projects found on site. The other 40% will be purchased from local and regional companies, which will also come from renewable sources such as wind, solar, and biogas.