Pico Neo Android-powered VR system packs Snapdragon 820 in the controller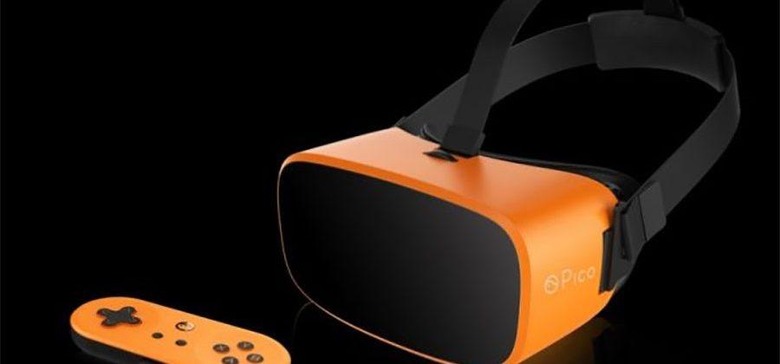 One of the things about VR headsets that is likely to be a selling point for consumers is how lightweight the device is. The lighter the headset when worn, the more comfortable it will be during extended VR gaming session wearing the headset as users crane the head and neck around in the game. A new VR headset has turned up called the Pico Neo and it is different from other stand-alone VR headsets.
The builder claims that the Pico Neo is the first VR headset that uses a Snapdragon 820 processor. Another major difference in this headset and others is that instead of cramming all the hardware inside the headset, where it adds weight and possibly heat, the hardware is inside the controller. The Pico Neo puts that Snapdragon 820, storage, and RAM all inside the game controller.
The Pico Neo headset can also double as a headset for a PC gamer. This is where another benefit of putting the hardware inside the controller comes in. If all you want to do is use the Pico Neo with your PC, you can buy just the headset and save yourself about half the cost of buying the headset with the controller.
The hardware inside the controller includes the Snapdragon 820 we have already talked about, 4GB of RAM, 32GB of internal storage, WiFi, Bluetooth 4.1, and a microSD card slot for storage expansion supporting up to 128GB. The controller has physical buttons and a touchpad on the back along with an integrated motion sensor. The headset weighs 11 ounces and has a 3.8-inch AMOLED with 1200 x 1080 pixel resolution. Power is from a 5,000 mAh internal battery good for three hours of use. The Pico Neo will land in late June for around $550 with the controller or $300 without.
SOURCE: Liliputing