Photojojo Photorito Lens Wrap Hands-on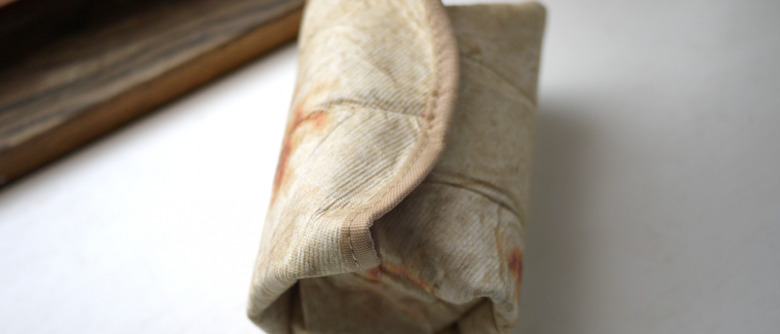 When it comes to fun, cool, and otherwise amazing camera accessories, there's no site quite like Photojojo, and with the release they just dropped this week, the Photorito Lens Wrap, they've entered the camera / food crossover market in a strange, strange way. We just happen to have one of these burrito-themed lens wraps right here, and we're going to take a look at it with you. Look tasty enough to fit in your backpack, protecting you loved ones?
This little wrapper comes in a burrito bag, and better yet it comes in a package from Photojojo with a Dinosaur toy in it if you're lucky – but notably, it is packaged like the food it represents. All you do is unwrap it, click back the protective wrap strip embedded inside the wrap, and place your lens inside. This wrap is made to protect lenses that are big enough to be the representation of a burrito filling, but you can be that smaller lenses will do fine here as well.
This little beast will cost you a cool $20 from Photojojo today, and I reccomend you pick yourself up a couple. The craftsmanship is tops, the protection is real, and you'll be baffling your friends in no time. The wrap is made of Tyvek, that being the same material that your best pal the hazmat suit is made of, so as Photojojo says, your lens will be safe even if you "drop your bag off a cliff, get attacked by a pack of wild honeybadgers, or get bored and need something to toss around." It's great, really!
Grab the Photorito Lens Wrap from the online Photojojo store right this minute, or forever hold your hamburger.