Photo of Sony NEX-7 digital camera leaks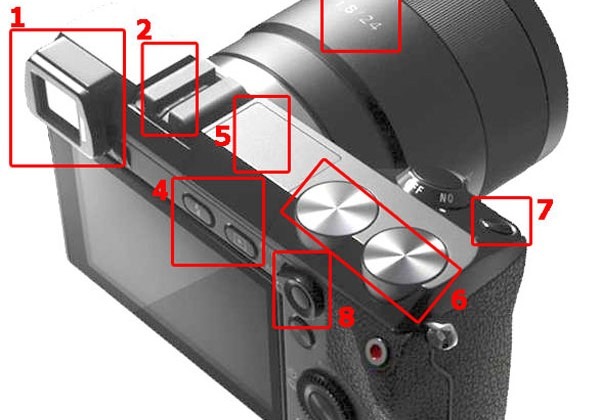 Digital cameras get many geeks swooning at the thought of getting better quality images and cool new features. If you are a camera fiend that has a penchant for Sony digital models a new photo has leaked of a coming Sony digital camera. The photo is said to be a shot of the NEX-7 and the camera looks very interesting indeed. The last leaked photos of Sony cameras we saw were of the A77 and A65 DSLRs.
The new NEX-7 is pegged to use the same 24MP sensor that was inside the A77 that we have talked about already. The NEX-7 will also use a 3-million dot OLED electronic viewfinder. Sonyalpharumors points out specifically that the viewfinder is not a hybrid unit. You can see from the photo here that the camera has many buttons.
We don't know for sure what the buttons do, but they will be for manual controls over the camera with the two large silver buttons being manual aperture and shutter controls most likely. The lens attached to the camera is a Zeiss 24mm f/1.8 unit. The lens is said to be a prototype and the camera might change before the official launch as well. Pricing is expected to be in the $1,200 range.
[via Sonyalpharumors]