Phones 4U liquidation may bend Apple's pricing rules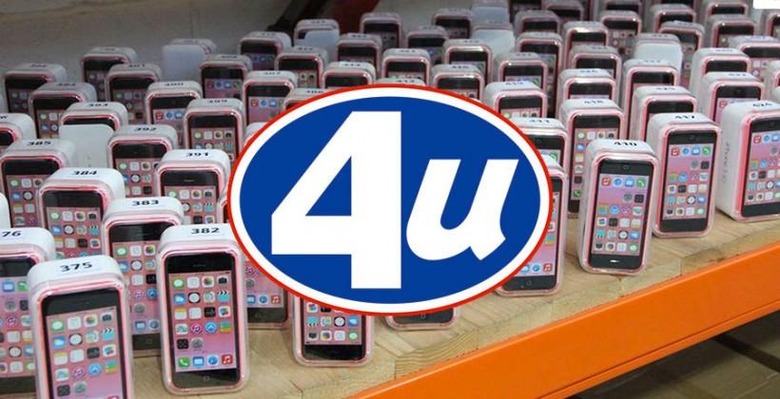 It would appear that Apple's regular relatively strict controls on pricing for iPhones and iPads will have little to no baring on the liquidation of Phone 4U. This mobile device company was kicked to the curb earlier this year – right before the release of the iPhone 6. In fact the company saw some extra controversy when it was discovered that Phone 4U wouldn't be issuing refunds on iPhone 6 pre-orders. Now we'll go ahead and assume that the owners of Phones 4U either don't expect to work with Apple ever again OR that Apple's rules for sales don't apply to a situation like this.
Ever notice how Apple products are generally the same price no matter what retailer you go to? That's because of Apple's market power, letting retailers know that they'll really want to stick to a set of rules if they want to sell their product through their storefront.
When a company like Phones 4U goes out of business and decides they're not at a loss for disobeying Apple's rules, a situation like the following occurs.
NOTE: To be clear, Apple doesn't share its "price maintenance" strategy with the public, and it's not something that's able to be pored over by the press. It's more of an inferred set of rules, obvious to the lay person.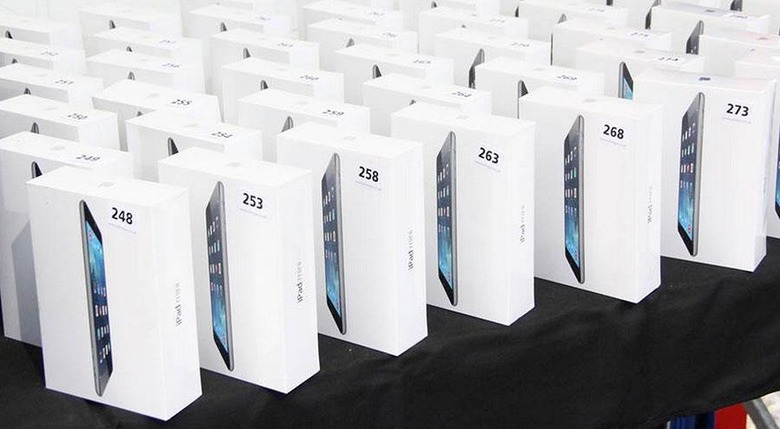 In this case, it's unclear whether or not Apple's rules apply to reselling product OR to a liquidation situation. Phones 4U could be well inside the lines drawn by Apple.
This chain of auctions will not shy away from selling Apple product including iPhone 5c, iPad Air, and Beats headphones. Also amongst the fray you'll find a load of Wii U consoles, LG G3 smartphones, Samsung Galaxy Tab 3, and Xperia Tablet Z.
Unfortunate for those living outside of the UK, this set of auctions will not be available to outsiders. All product must be picked up onsite at John Pye & Sons, Uttoxeter, Staffordshire.
VIA: Ben Wood