"Phoenix" Briefcase Solar Generator revealed by Renogy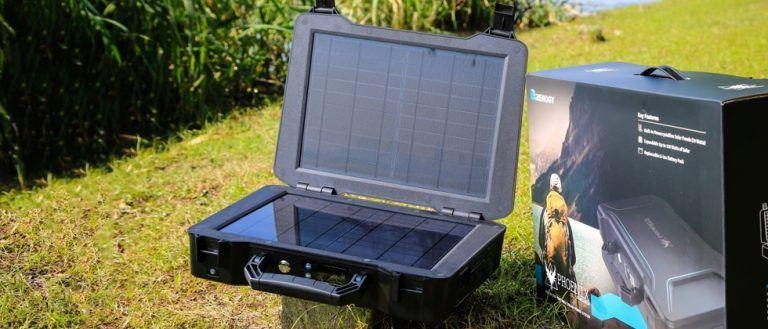 The Renogy Phoenix is revealed as a solar-powered generator that's fit in a carry-friendly suitcase size. This device looks quite like a briefcase from the outside – not a standard-looking suitcase, mind you, but a briefcase nonetheless. Inside it has an array of solar panels, and on its side it has a collection of ports through which power can flow to the user's devices.
According to Renogy, this device runs with "100% clean energy" and has no need of maintenance whatsoever. In addition to its ability to be charged up by the sun, this briefcase can be filled with power by a standard 120v outlet or an automobile 12v lighter outlet. Inside this briefcase is 16 Ah capacity for power – that's 16,000 mAh. The iPhone 7, for comparison, has a battery that's 1,960 mAh – so we'll be able to charge that device up quite a few times.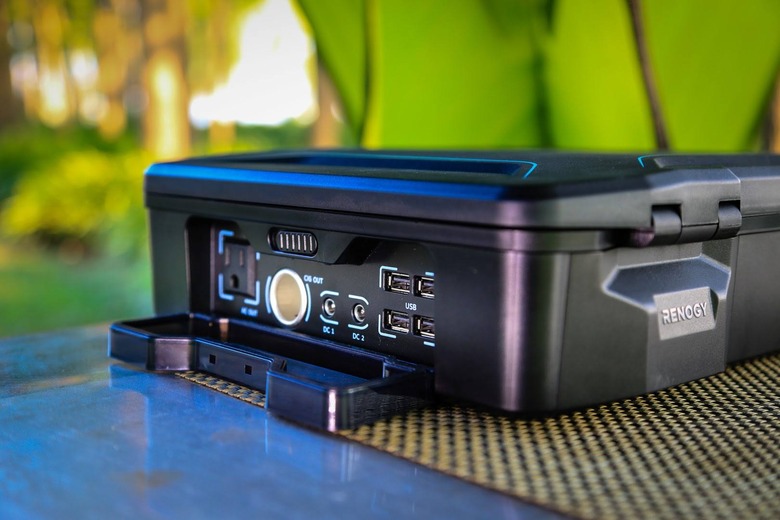 Renogy has created a briefcase with a battery inside and no space for office papers. That's the kind of briefcase we're all about. Now if only I could bring this device on a long plane trip to keep my laptop up and running for hours on end – that'd be boss. Below you'll see specifications for the Phoenix as provided by Renogy.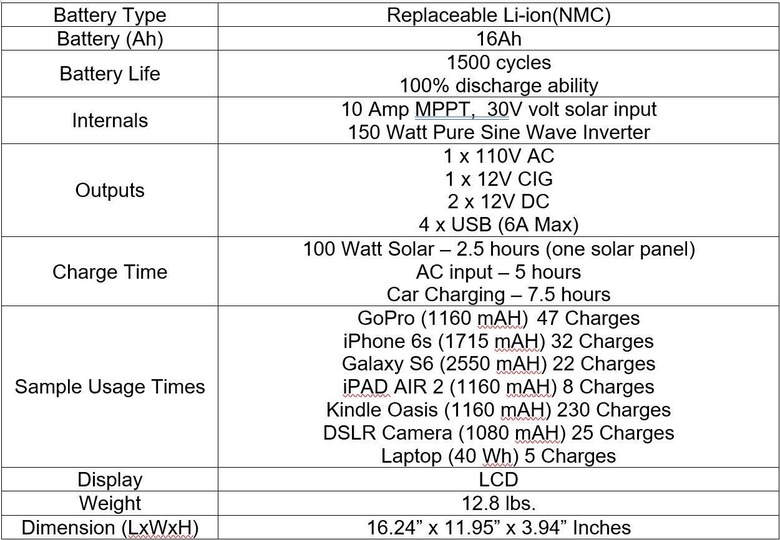 This power device is simplified – made to be extremely basic and not the least bit complicated to use. This company wants to make solar power "affordable, reliable and easy to use." So said Yi Li, CEO of Renogy, continuing, "We want to impact the world through clean and safe energy products that are appealing and plug-and-play."
This "Phoenix Briefcase" will be made available through Amazon immediately if not soon. Users will be able to attain this briefcase for approximately $600 USD, a price that Renogy suggests is "a reduced price" around $100 cheaper than their original MSRP. Stick around as we investigate Renogy further to see if they're up to the task of making green power a reality for the masses!