Philips unveils 2014 UHD TV line including Android powered model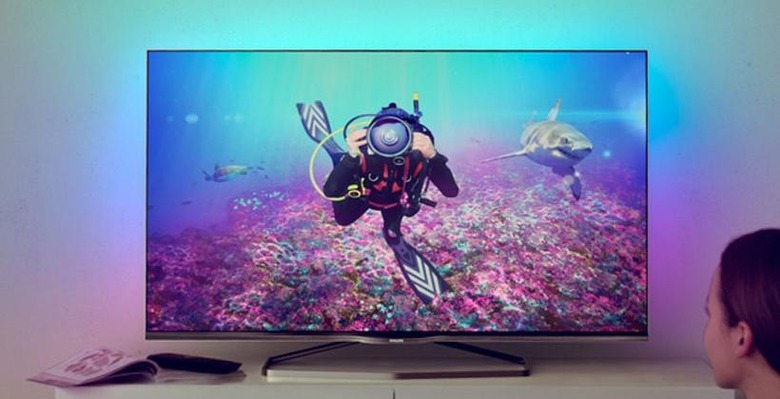 Philips has unveiled its new line up of 4K UHD TVs for 2014. The line has a number of models in it including some with smaller screen sizes. Smaller screen sizes should make the 4K TVs more affordable and easier for consumers on a budget to trade up to.
One of the new TVs is the 8809 series that has a 55-inch screen. The big feature of this TV is that it runs the Android operating system giving you access to apps from Google Play on the big screen. It can also access content from cloud storage service Dropbox.
That's not all that particular set offers, it also has a 1GHz refresh rate that should make for sharp content and is fitted with Hue lighting. That lighting casts colors on the wall behind the TV that are colored to match the content on screen. If you aren't ready to step up to 4K resolution, you can get this TV in 48-inch and 55-inch units with 1080p resolution.
The 7809 series, which is the set in the image here, is offered in multiple screen sizes. The screen sizes include 42, 49, and 55-inch units. These new TVs are expected to launch in Europe and Russia in Q2 2014. Sadly, if the Android version piques your interest, they aren't expected to hit the UK. There is no word on when or if the sets will come to the US and pricing is unknown at this time.
SOURCE: Engadget