Philips TLED aims to replace all fluorescent bulbs in near future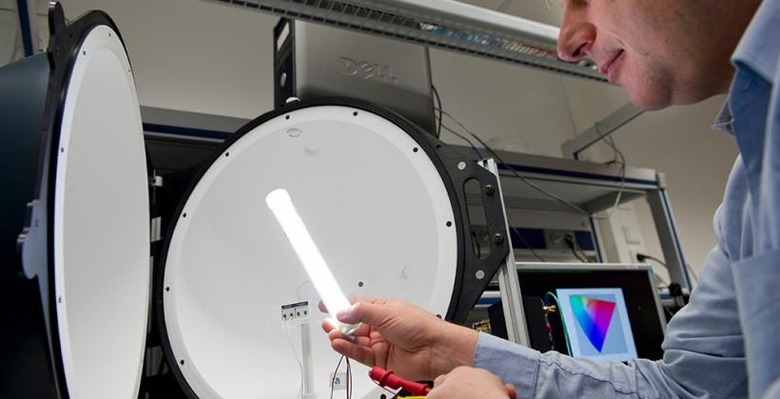 It's time to get bright with no less than the new world's most energy-efficient warm white LED lamp from Philips! This world record has been beaten with a massively fabulous 200 lumens per watt of high-quality white light – this is compared to a 100lm/W in fluorescent lighting as well as a paltry 15lm/W in traditional light bulbs. This next-generation LED lamp is set to hit the consumer market by 2015 in both office and industry applications while a home-ready lamp will be brought forth soon afterward.
With the prototype lamp Philips is presenting this week, the TLED that is, they've created a lamp that's twice as efficient as its predecessors while using essentially half of the energy. If and when this technology hits the consumer market, major energy savings will take shape. According to Philips, the TLED lamp is intended to replace the antiquated fluorescent tube lighting used in the business world en masse – accounting for more than half of the world's total lighting.
"After being recognized for our quality of LED light (mimicking traditional light bulbs) to creating new experience with Philips Hue (the connected light system for the home), we now present the next innovative step in doubling lighting efficiency. It's exciting to imagine the massive energy and cost savings it will bring to our planet and customers." – Rene van Schooten, CEO Light Sources & Electronics for Philips Lighting
Also according to Philips, the USA alone uses 200 terawatts of electricity annually in fluorescent lighting alone. If each and every one of these lights was replaced by TLEDS, the US would use right around 100 terawatts less annually, "saving more than US$12 billion and preventing around 60 million metric tons of CO2 from being released into the atmosphere." Sounds pretty excellent, doesn't it?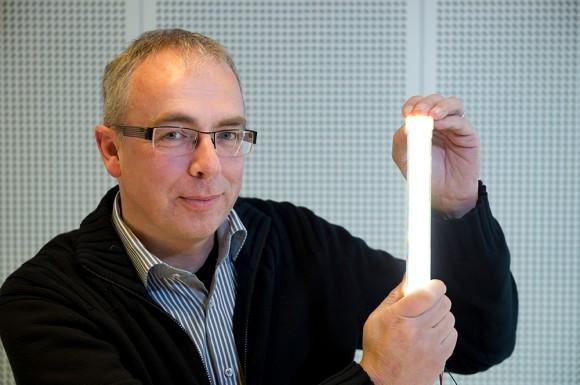 Get pumped up about the next generation of lights – the way forward is through! Have a peek at some additional Philips bits and pieces in our timeline below!