Philips introduces power-over-Ethernet connected lighting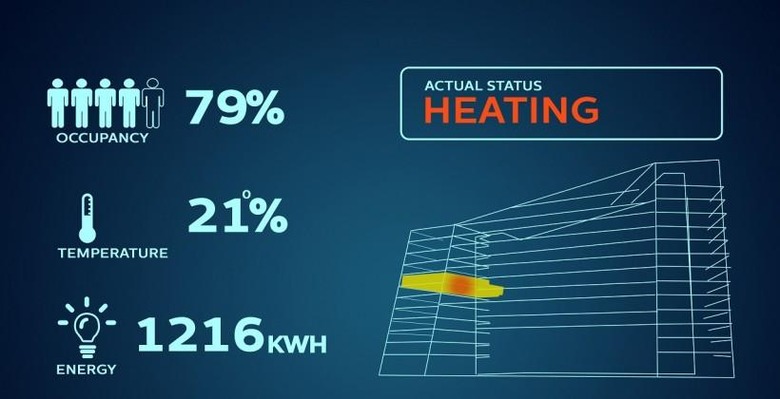 We've seen various connected lighting products over the months, having gotten our hands on the Huli color-changing lamp back in January, for example. Newest among them is a connected LED light system powered over Ethernet and targeted specifically at companies.
The lighting system is being targeted at large facilities that need more than a bulb or two, and with it comes the ability to control the system with smartphones, and to gather data about facilities. Using integrated sensors, the system can interface with other facility systems like heating, and can be used to reduce heat in rooms that aren't typically occupied during certain times of the week.
The lights, due to their connectivity, form what Philips likens to a GPS grid for the inside of facilities, and using sensors can also transmit certain types of information, including occupancy. One example Philips provides is enabling workers to easily locate an empty meeting room.
Said Philips' Jeff Cassis, "The LED lighting alone is 80% more efficient than conventional lighting. Personal control of the lighting by employees actually increases efficiency as general lighting levels can be kept lower. The potential savings on a building's operational costs will be significant, given that heating, cooling and lighting together account for 70% of a building's energy usage."
SOURCE: Philips