We've a soft spot for color-changing lighting here at SlashGear, not to mention minimalistic design, and the Huli lamp on show at CES 2014 fits the bill on both fronts. A stark 20 x 20 x 3 cm aluminum square, the Huli keeps its LEDs on the back, intended to flood the wall behind it with light whether you're picking hues from the iOS app, or letting it synchronize to your music playlist.
Design-wise, it's probably about as close as you could get to having a tiny La Défense in your home. Huli had its eponymous lamp locked up in a box, so we couldn't get our hands on it, but the brushed finish certainly looks like it would fit with your Starck sofa and Eames chair.
Internally, there are eighteen LEDs in total, each of which can independently change color. In total, they output more than 500 lumens, a little more than you'd get from a traditional 40W light bulb.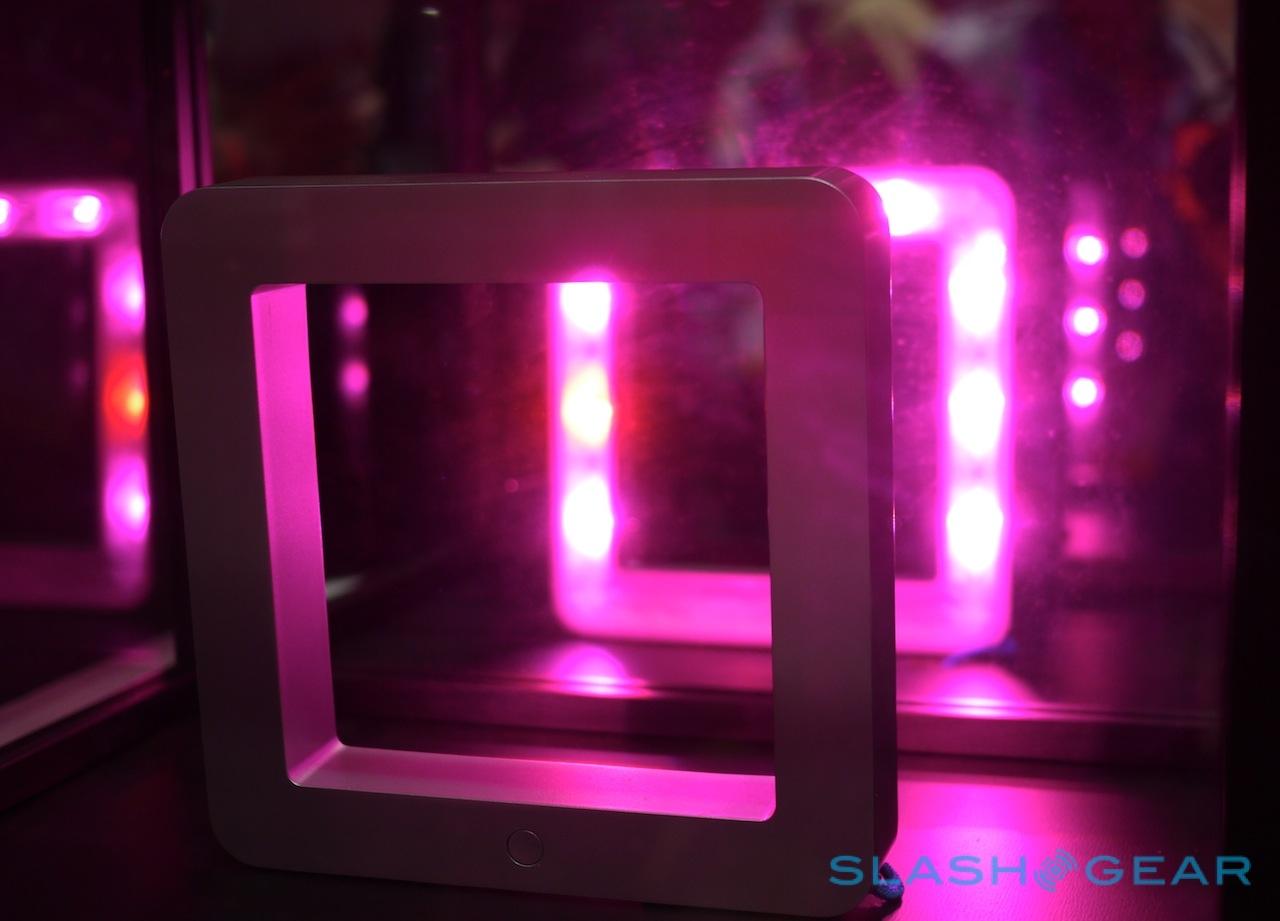 The app itself, meanwhile, allows you to pick from more than fifty different preset lighting "moods"; some are fixed colors, like pastels for romantic nights in, while others dynamically change through various preconfigured tones. Meanwhile, users can create their own lighting settings too, picking from what Huli says are more than 16m possibilities.
Alternatively, the Huli app has a music player which synchronizes the color changes to a playlist of tracks stored on the iPad or iPhone. Finally, there's a wake-up mode with an alarm clock that lights up the room progressively, like a sunrise.
Those with more than one Huli can sync them together, to have them all react according to the same preset. Huli hasn't said how much the lamp will cost in the US, though in Europe it's already on sale priced at €199 ($270).