Philips Hue Signe Collection and Hue Play are slick, sleek & smart lamps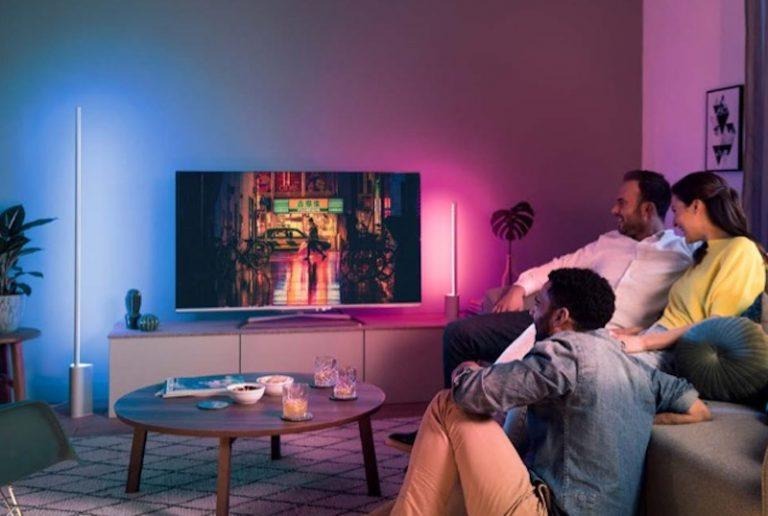 Philips Hue is gaining two more connected lighting ranges, with the Hue Signe Collection and Hue Play joining the line-up of wirelessly-connected lamps and bulbs. Rather than retrofitting existing fixtures with new, smart bulbs, however, the two new ranges are standalone lamps in their own right, with installation promising to be as straightforward as plugging them into an outlet.
The Hue Signe Collection is Philips' latest lamp. Resembling a short cylinder with a longer, slimmer light bar emerging from the top, it'll be offered in two different sizes. The floor lamp is designed to stand on the floor, while a table lamp version has a much shorter light bar – and is, unsurprisingly, cheaper.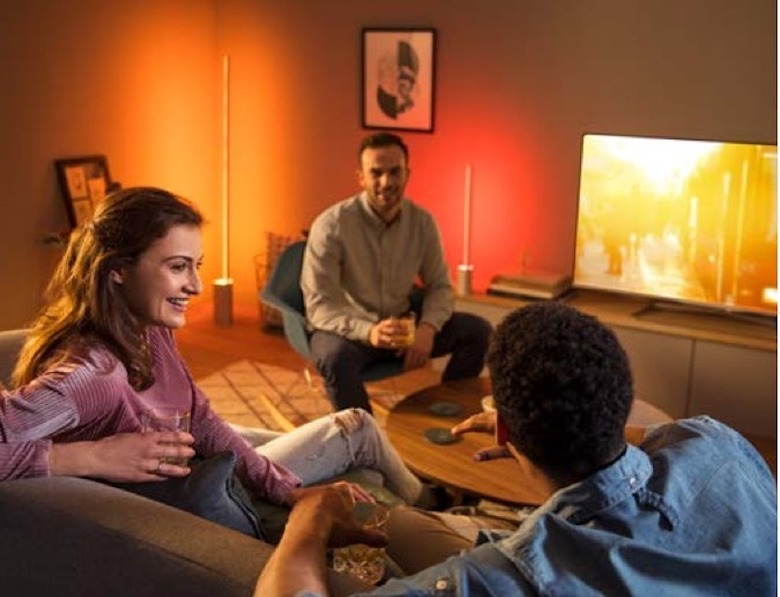 Regardless of which you choose, there's support for white and color lighting. On the color side, Philips says that there's support for 16 million different hues, which you'll be able to select through the color-picker in the Hue app. Those with a taste for tweaking their white light won't be left out, however. In fact, the Signe Collection lamps support a full 50,000 different shades of white light.
The goal, Philips says, is to indirectly flood a wall – and all the way up to the ceiling, in fact – with light. It's not just regular ambient lighting that the Signe Collection will be useful for, mind. It's also possible to synchronize the colors with what's on TV, along with music and games.
The Hue Signe Collection will go up for preorder in early September, with deliveries kicking off in early October. The table light will be priced at $159.99, while the floor light will be $249.99.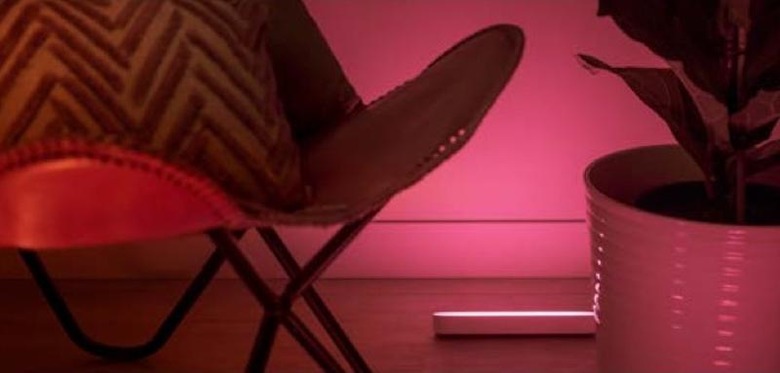 Hue Play, meanwhile, aims to do for lighting what soundbars did for speakers. A color-changing light bar, it's designed to slot unobtrusively behind a TV, on an entertainment center, against a wall, or in another spot, and give out a wash of light. Multiple Hue Play lights can be strung together, with Philips offering separate extension cables to link them in series.
The Hue Play will go up for preorder in mid-September, Philips says, with deliveries expected to ship from mid-October. A single base kit will be priced at $69.99, while a double base kit will be $129.99. An extension unit will be $59.99, while an extension cable will be $14.99.