Philips Hue LightStrips and LivingColors Bloom add to wireless bulb family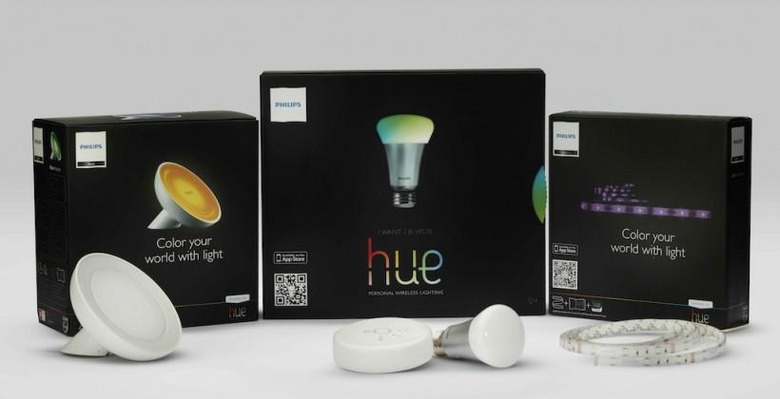 Philips has outed two new Hue-compatible LED multicolor lights as part of its "Friends of Hue" range, the LivingColors Bloom and LightStrips, each working with the remote control app and open API. The LightStrips is 6.6 feet of flexible LED light cord, with self-adhesive backing the ability to trim the length to suit your particular installation, and just as with the original Hue wireless lightbulbs it can be adjusted in color remotely as well as grouped up with multiple other lights for overall room scenes.
The LivingColors Bloom, meanwhile, is seemingly a continuation of the existing Bloom lamp, a small angled desk light or feature illumination. The original Bloom already worked with the Hue system, as we found in our review, so it appears this is merely bringing the lamp properly under the Hue umbrella.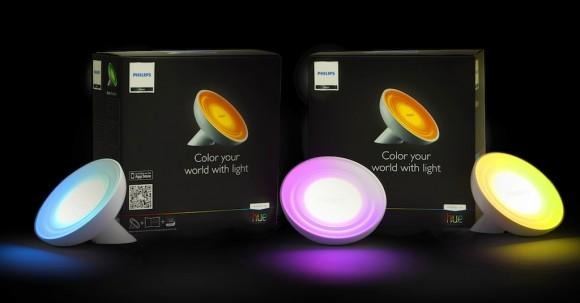 Each light pushes out 120 lumen, with the Bloom pulling in 8W and the LightStrips 12W. They can be tuned to 16m different colors, and link up via ZigBee to the Hue bridge.
Both LightStrips and Bloom are intended for what Philips describes as "ambient color", focusing more on colored lighting rather than pure white. The original bulbs had three "light therapy" modes: different tones of white light which, so the research claimed, would make it easier to relax, to concentrate, or to feel energized.
However, the adhesive backing to the LightStrips kit means it can be easily fitted under sofas or cupboards, around kitchen cabinets, or even as a highlight strip around artwork.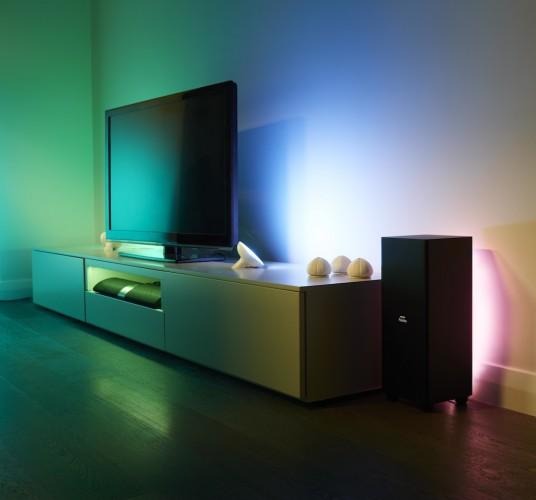 In addition to the simple remote control via the Hue apps for iOS and Android – which have been updated with support for recurring schedules, among other things – there's the ability to tie each of the new products into the company's API.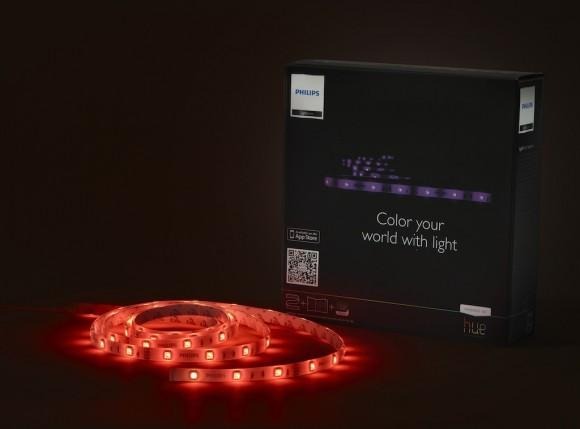 Most recently, Philips baked support for Hue into Ambilight TVs. That means the room lighting can change according to what's being shown on your television.
The Philips LivingColors Bloom will be priced at $79.95, while the LightStrips comes in at $89.95; they'll both begin showing up in Apple Stores this Thursday, August 8. You'll need a Hue starter-kit if you want to actually use them in the overall system, however, which comes in at $199.95. Additional Hue bulbs are $59.95 apiece.
Update: Philips tells us the new Bloom and LightStrips models should arrive in Europe from August 14, priced at €79.95 and €89.95 respectively.