Philips Hue E14 candle adds color and white to smart bulbs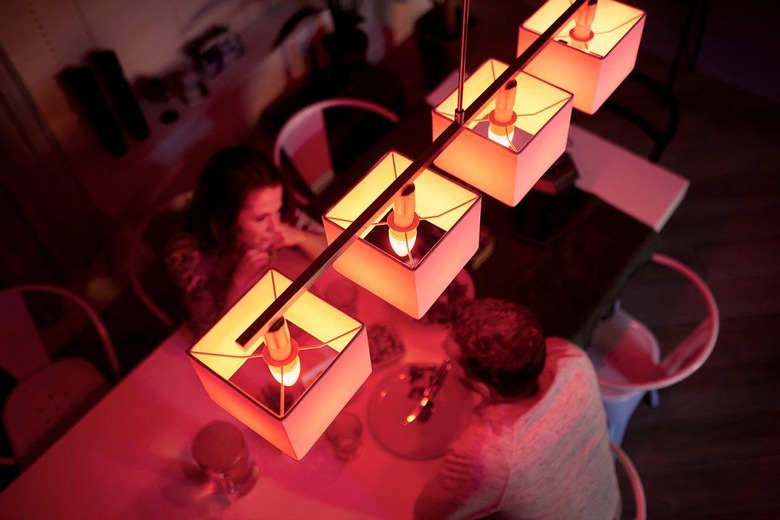 Another day, another Philips Hue bulb, and the number of lamps, lights, and fixtures you can give a connected upgrade continues to increase. Philips has added an E14 candle bulb to the Hue line-up, its range of ZigBee-linked, app-controlled LEDs. According to the company, it's one of the most requested sizes from existing Hue users.
Two versions of the Hue E14 bulb will be offered. Those with more straightforward needs can get a white ambiance candle, which offers adjustable brightness in a single color but with control over temperature. It will range from 2,200 kelvin, which is the equivalent of cool daylight, to 6,500k, which is much warmer.
A color ambiance candle version, meanwhile, can be switched between more than 16 million colors. It also supports the different white temperatures of the white ambiance. Both bulbs are 40W-equivalent, pushing out 470 lumen at 4,000k.
As per all Hue bulbs, there's support not only for controlling the bulbs individually from Philips' own app, but grouping them into rooms and scenes. Philips also has an app for Apple Watch, in addition to wireless switches for those wanting control without reaching for their phone or wearable first. Alternatively, third-party integration with Google Home, Amazon Alexa, Apple HomeKit, Nest, and Samsung SmartThings allows Hue bulbs to be incorporated into a broader smart home system.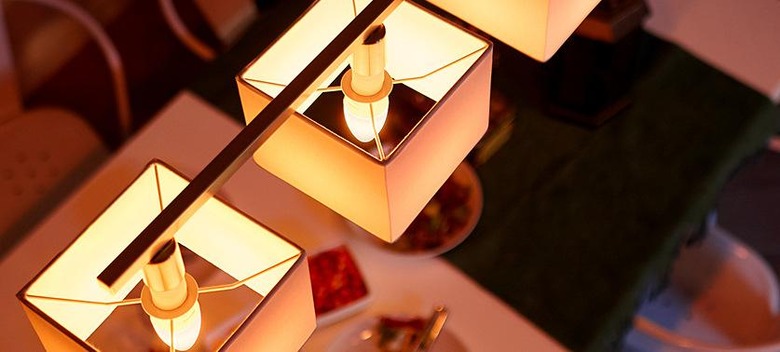 With its addition, Philips says, there are now Hue bulbs for over 80-percent of the light sockets most commonly used in households worldwide. The system launched back in 2012 with the A19/E27 bulb type, growing to incorporate E26, B22, BR30, and GU-10 spot lights. At the same time, Philips has grown its accessory range, first with the battery-free Hue Tap switch, and most recently with the Hue Motion Sensor we reviewed back in October.
However, if its remote control that you're looking for, third-party alternatives do exist. One of our current favorites is Logitech's Pop, a system of wireless, battery-powered buttons that can be programmed to operate not only your connected lights but Sonos speakers and other devices.
Wireless bulbs began as a gimmick of the smart home, but are increasingly being seen as another route by which the Internet of Things could end up saving us money. ENERGY STAR recently added connected bulbs to its LED light certification program, in the process unlocking the potential for utility company subsidies. With them, Philips has suggested, a basic Hue white ambiance bulb that ordinarily retailed for around $15 could become $2-3 cheaper. Not a huge cut, true, but one that adds up if you're outfitting several rooms of a house with them.
Sales of the Philips Hue E14 candle bulbs will kick off in Europe by the end of April. There, they'll be priced from 34.95 EUR ($37) for the white ambience version. North America, Philips says, should get the bulbs later in 2017, with pricing to be confirmed closer to release.