Philips Hue 2.0 supports HomeKit plus new 800 lumen bulbs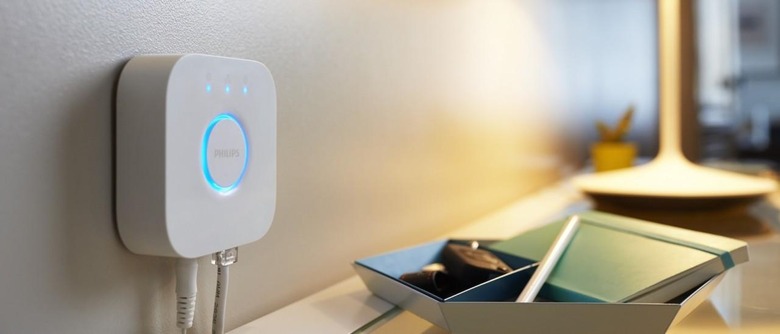 Philips' Hue smart lighting system is getting onboard with Apple HomeKit, with Hub 2.0 embracing third-party IoT protocols alongside a bevy of brighter bulbs. Compared to the original Hub, the second-gen model – along with being square now – has 500x more space and runs a full Linux OS. It's that which allows it to handle HomeKit interactions, using Siri to control the ZigBee-connected bulbs.
Individual bulbs can be commanded by voice, or alternatively all lights, or those in a single room. As well as switching them on or off, it's possible to ask for a specific brightness percentage or a particular color.
Hue color scenes can also be selected to work with HomeKit, picked out through the Philips app and then requested by name. Sometimes that can demand a little tinkering since Apple's system reserves some names for itself, Hue system architect George Yianni told me.
If you've got an iPhone running iOS 9 or an Apple Watch, meanwhile, since Siri is always listening you don't even have to press a button or pick up your phone.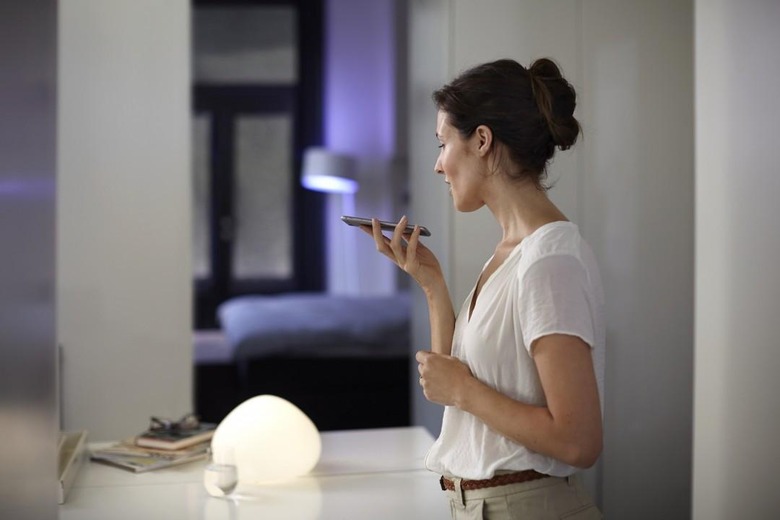 It's won't just be HomeKit, mind. The Hue Hub 2.0 is actually designed to run multiple platforms concurrently with its own native lighting control; Apple's smart home system is one, but the recently announced Nest Weave is on the roadmap too.
"It's not a HomeKit bridge," Yianni explained to me, "it's a bridge that supports HomeKit." He wouldn't be drawn on when Weave support might be added, nor what other protocols Philips envisages.
Philips is also delivering a much-requested revamp to the Hue bulbs. The original color-changing A19 Hue Color will now be 800 lumens, not 600, while the Hue White – the renamed Hue Lux – will also deliver 800 lumens.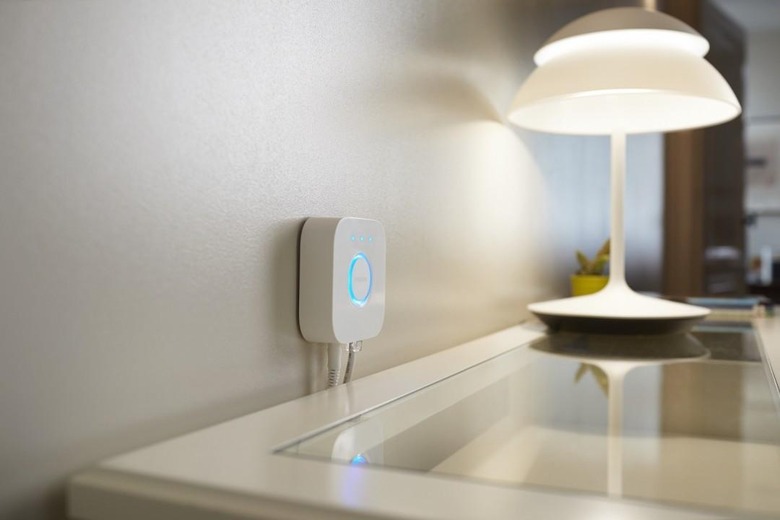 The Lightstrip Plus – which can be daisy-chained for longer installations – will go on sale October 6th too, together with the Hue Wireless Dimming Kit. As I hoped for in my review of the latter, Philips intends to offer the simple battery-powered remote separately, though right now there's no release date.
What Philips won't be doing is filling out the Hue app with whole-home control support. Instead, it'll remain the most flexible place to control your lighting, but integrate better with third-party software – Yianni demonstrated using Elgato's Eve app – so that they can access Hue bulbs and scenes.
As for the old, circular Hue Hub, as of October 6th that'll be replaced in all the lighting starter kits with the 2.0 version. Philips still plans to continue to support it, however, though you won't get third-party platforms like HomeKit.
The Hub 2.0 will also be sold for $60 individually. Existing Hue owners can get one for $40 with a loyalty discount, however.