Philips GoGear Spark PMPs with OLED display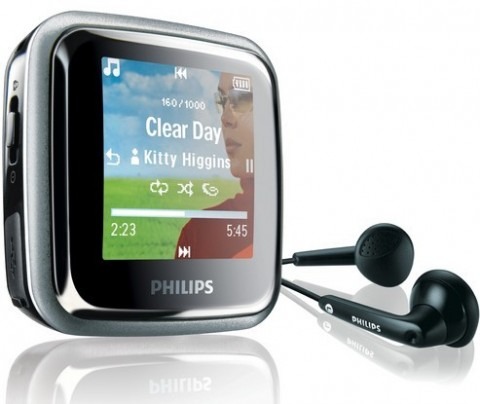 Philips has rolled out a new range of super-compact PMPs, the Philips GoGear Spark.  Each measuring 41 x 41 x 15 mm and featuring an OLED display, the new PMPs are available in 2GB, 4GB and 8GB capacities, as well as with optional FM tuners.
The OLED display measures 1.46-inches and comes in at 128 x 128 resolution; enough to fit five lines of text.  The PMP itself will play MP3, WMA and WAV files together with displaying JPEG images, but there's no video playback support.  In addition, an integrated microphone lets the Philips GoGear Spark act as a digital voice recorder.
Battery life is rated as up to 27hrs, the PMP hooks up and recharges via USB, and it shows up as a mass storage device for easy drag-and-drop loading with music.  All but the 8GB versions are available this month, priced at £39.99 ($56) for the 2GB, £49.99 ($70) for the 4GB and £59.99 ($85) for the 8GB; adding FM costs £5 ($7) more per model.
[via Pocket-lint]