Philips Fidelio Android speaker-docks hands-on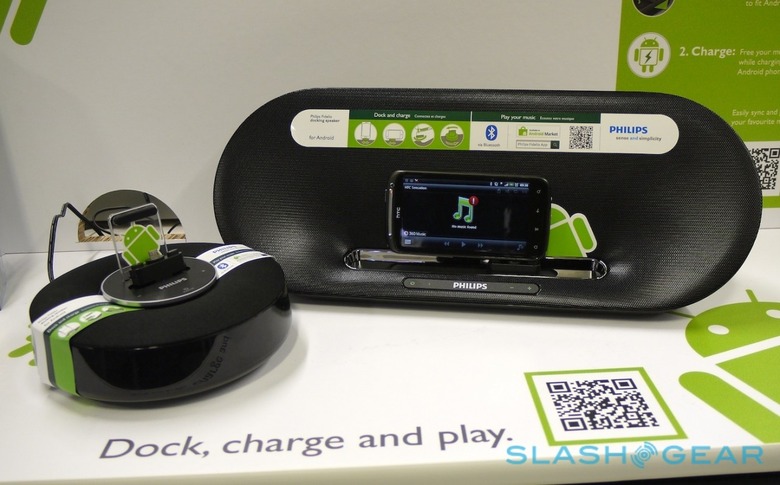 Philips announced its Fidelio Android speaker-docks back in September, and we grabbed some hands-on playtime at the official UK launch this morning. The three-strong range promises Android smartphone owners what so-far predominantly iPhone and iPod users have been treated to: a way of both charging your device and playing back music stored on it.
All three use Philips' patented FlexiDock, a way to work around the fact that – unlike iOS products – Android phones put their microUSB ports in a range of different places. The microUSB plug can be shifted from left to right, and the socket itself twisted 180-degrees; you can even adjust the height of the phone supports on either side of it, to suit your handset. Bluetooth 2.1 is used to stream music (which actually means you can use any of the models with your iPhone, BlackBerry, Windows Phone or any other gadget with Bluetooth A2DP support, and indeed charge them if they have a microUSB port) and Philips offers a special Fidelio app which automatically pairs and connects your smartphone when docked.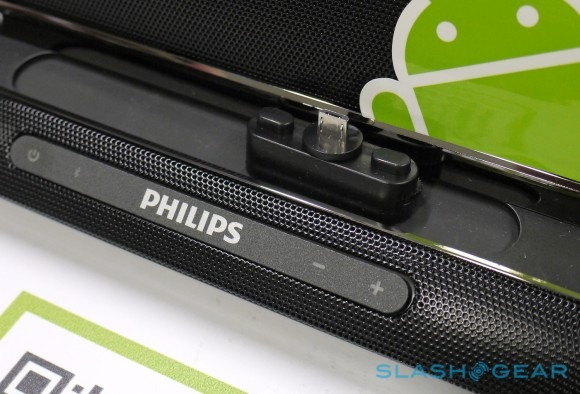 The Philips Fidelio AS851 is the flagship model, packing a pair of 3-inch full-range woofers, each with a 15W amp, along with a 3.5mm input and a spare USB port for charging a second gadget. Next comes the Fidelio AS351, with a smaller design and a 10W amp. Finally, there's the Fidelio AS111, intended as an alarm clock for your nightstand, with a 4W amp and no second USB port or aux-input. However the AS111 does offer a night lamp and the clock automatically syncs its time when your Android phone is docked.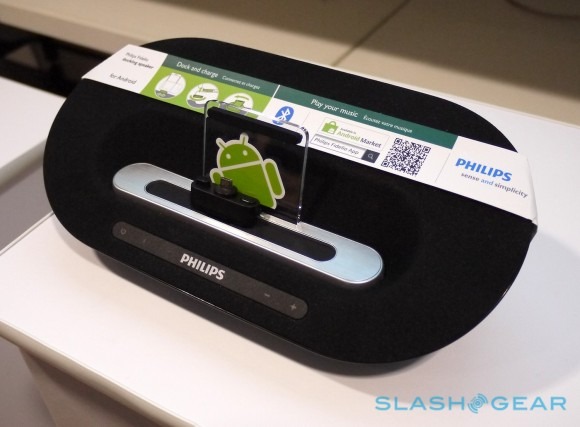 The Philips Fidelio AS851, AS351 and AS111 are on sale now, priced at $199.99/£199, $129.99/£129 and $89.99/£70 respectively. The Philips Fidelio app – which also controls equalizer settings, can be used to import and organize your music collection, and offers access to 7,000+ streaming radio stations – is available here.