Philips ErgoSensor Monitor Scolds You For Slouching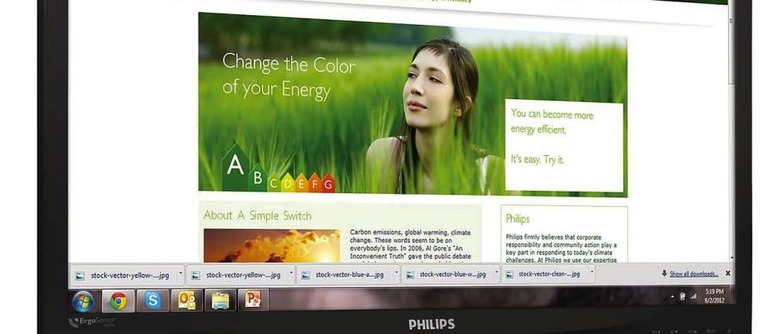 Philips has launched a new display that tracks user-attention and can make posture suggestions – or even turn off completely – if the observer isn't ergonomically ideal. The ErgoSensor Monitor is a 24-inch 1920 x 1080 LCD with a 1,000:1 contrast ratio and integrated stereo speakers, but it's the ErgoSense system itself that's most interesting. It relies on an embedded sensor to give optimal viewing distance, ergonomic neck angle and a time break advice.
Located up where a webcam might be found on a regular computer display, the ErgoSensor can identify how close to the screen the user is and warn them if they're too close or far away. It will also flash up warnings if the observer's posture is wrong, and alert them if they've been sat at the display for too long.

Step away from the monitor, meanwhile, and the ErgoSensor will supposedly realize that there is nobody in front of it and power down automatically. Philips says that's good for an 80-percent power saving. If you want to take it down to zero watts, there's a physical power switch within easy reach on the back.
As you'd expect, there are plenty of adjustments possible - height, swivel, tilt and rotation angle – for you to keep the sensor satisfied. No word on how much the new screen will cost.