Philips 6000 Series 4K TVs adopting Google Cast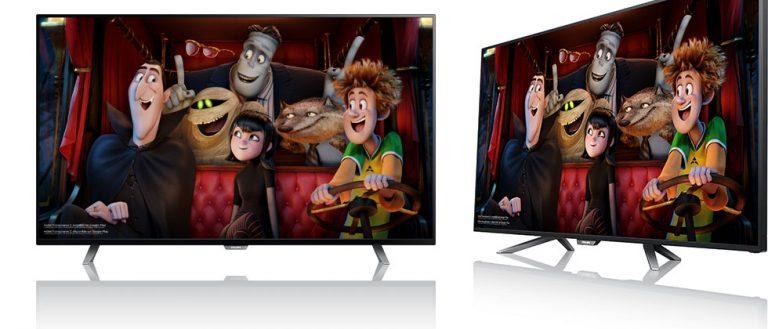 This week the folks at Philips have revealed that their next-generation 6000 Series 4K TVs will be adopting smartphone casting abilities via Google. Also known as "Google Cast", this technology allows the owner of an Android smartphone, Android tablet, or desktop (or laptop) computer with Chrome web browser to send media to their television over a Wi-Fi connection. This content is then played independent of the original device or controlled by the original device, dependent on the application used to do the casting.
There will be four different Philips 6000 series 4K TV units, including the 43-inch class, 49-inch class, 55-inch class, and 65-inch class. The 43-inch and 65-inch model features a Macro Dimming LED backlight on a VA LCD panel as well as HDR support. The 49-inch and 55-inch models feature a "BrightPro LED" backlighting system as well as Micro Dimming backlight "for enhanced HDR performance on IPS LCD panels."
Every one of the four models included in this collection of televisions works with HDMI 2.0a with HDCP2.2 on all HDMI ports and built-in HEVC and VP9 decoders.
Each of these television units works with integrated 802.11ac Wireless LAN with MIMO antennas – so that apps like Netflix and YouTube can stream from the TV using Google Cast without issue.
Each of these televisions includes "Sonic Emotion Premium sound enhancement" – that includes an immersive 3D sound experience thanks to integrated Sonic Emotion "Absolute 3D."
Design on the 6000 series includes an extremely thin bezel, metal legs, and an overall super-simple appearance.
Screen sizes, prices and availability for the Philips 6000 series HDTVs are as follows – each coming inside the year 2016:
• 43PFL6621/F7 $649.99 July 2016
• 49PFL6921/F7 $799.99 June 2016
• 55PFL6921/F7 $999.99 June 2016
• 65PFL6621/F7 $1499.99 July 2016
Do you have a TV with Cast abilities? Do you have an Android TV device that has that ability? If you have an Android smartphone, have you ever used a Google Chromecast? Same thing! Let us know if you plan on trying this technology in the near future – or have already tried this tech in the recent past!