Philae Isn't Lost Just Yet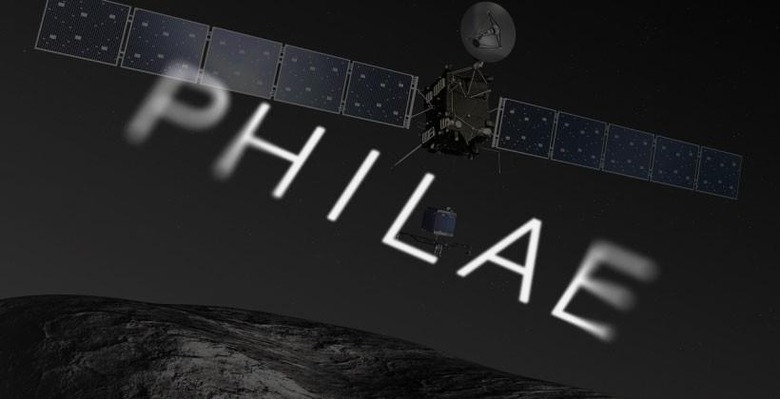 While the European Space Agency (ESA) lost contact with their comet lander Philae in November, "there is good confidence" they'll be able to make contact once more. So says Stephan Ulamec, lander manager at the German Space Agency (DLR). Ulamec also warned that should the ESA get in contact with Philae via Rosetta, "it may be that they only get very limited periods of operation in the [dark] pocket, and they will have to plan for more modest science sequences." If Philae is able to reach out to Rosetta, that is.
Speaking with the BBC this week, Ulamec suggests that they've "seen several Philaes" recently, but that "that's the problem."
"It's very difficult to distinguish Philae from surface features that resemble a little bit the shape of the lander."
The ESA lost contact with Philae shortly after it touched down on the 12th of November on comet 67P.
What you're seeing below is a gif of photos of Philae taken by Rosetta as the craft moved down and toward 67P some weeks ago.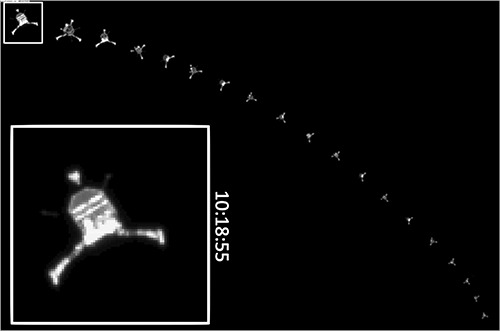 Philae may be in charge of letting the ESA know where it is – rather than the ESA finding the craft with basic visuals alone.
The comet's southerns hemisphere will come out into the light in coming weeks, bringing it out of its winter season. The sun will provide solar energy to Philae, allowing it to (hopefully) power up enough to send a transmission to Rosetta.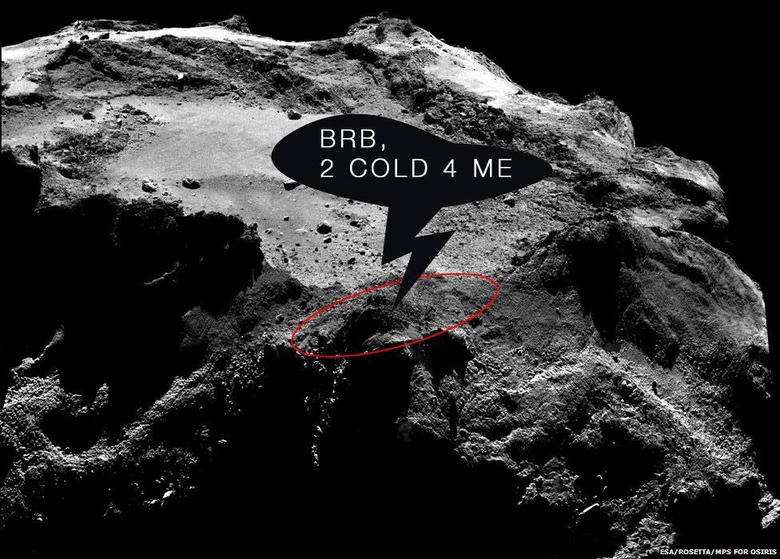 This initial transmission will happen as soon as Philae has enough energy to send it – because of this, the craft will then fall directly back to sleep.
If all goes as planned, supposing the intense cold on the surface (-80 degrees C or -112 degrees F) hasn't wrecked testing instruments, scientific observations may be able to begin again around August of 2015.
To see where Rosetta is today, head over to the ESA's amazing interactive simulation.
Meanwhile Rosetta continues to take photos like the one you see above. From the ESA this week – "This four-image mosaic comprises Rosetta navigation camera images taken from a distance of 27.9 km from the centre of Comet 67P/Churyumov-Gerasimenko on 21 January." From ESA CometWatch. Click the above image for a full-sized version.
Follow the timeline below for more Rosetta action, including the search for Philae!