PGA Tour Golf VR made real with IM360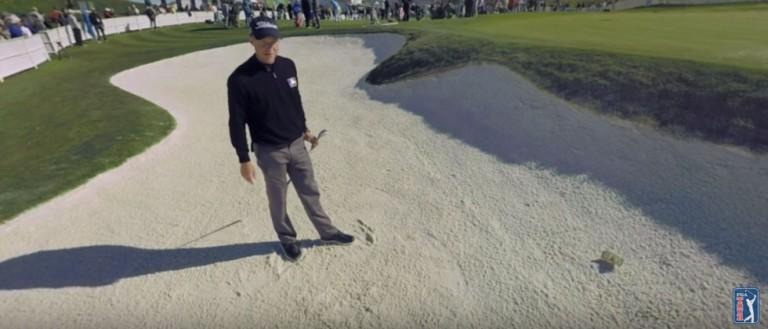 Virtual Reality has reached the green. The PGA Tour has partnered with the crew at IM360 to create a series of VR experiences for Samsung Gear VR and the Oculus Store. For those of you that do not (yet) have a Gear VR or an Oculus headset, a couple of the collection of videos are available on YouTube for viewing with your Google Cardboard headset. The full PGA VR app is also available starting this week through the Oculus store on Samsung Gear VR through users' Samsung Galaxy S6, S5, Note 5, and Note 4 – as well as the Edges, of course.
The first video you're going to see – flat or 360, if you wish – shows golfer Patrick Rodgers showing you how to putt. Or showing you how he sets up a putt, at least. In this demonstration you'll feel as though you're standing in the putting practice area learning from one of today's golf greats, just a few feet from the action.
The next video shows you "how to be money" when you've found yourself stuck in the bunker. That's the sand. The money part actually enters play too, it's not just foolishness.
The third video you're going to see shows hole number 16 at the TPC at Scottsdale. For those of you that don't follow golf, the name of the tour at the moment is "Waste Management Phoenix Open" because of the major sponsor. It's an... interesting name.
This experience – along with a whole bunch more content – is available on the Gear VR through the Oculus store starting this week. Have a peek. Let us know if you discover how long it took for each scene to be filmed.
NOTE: There now, you see how easy it was to write a virtual reality article without showing some knob wearing a VR headset out on the green? Easy.