PewDiePie's YouTube break caps a whirlwind year for streamers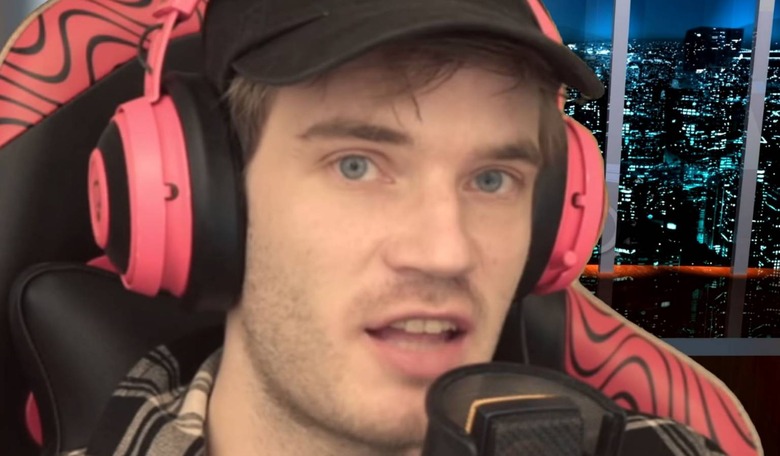 It's been an eventful year for content creators and streamers, and Felix "PewDiePie" Kjellberg just capped it off with a big announcement. The YouTuber announced that he'll be taking a break from the platform early next year, though he hasn't announced specifics just yet. PewDiePie typically uploads new videos to his channel every day and is one of the most popular creators on YouTube as a whole.
In fact, for a while PewDiePie served as the reigning king of YouTube, with more subscribers to his name than any other account. That changed earlier this year, when T-Series managed to surpass him and knock him down to second place. Even after T-Series took the lead, PewDiePie remains one of only two channels with more than 100 million subscribers.
So, with that many subscribers, it's a pretty big deal that PewDiePie has decided to take a break. He announced his plans at the end of a recent video where he primarily discussed YouTube's recent harassment policy changes. Kjellberg said he wanted to let viewers know in advance because he'd already made up his mind, and said the reason he wants to take the break is because he's tired. He hasn't revealed how long the break will be or when, specifically, he plans to take it, but he did say it'll happen early next year.
It's been a chaotic year for content creators, and not just those who publish videos to YouTube. Not only has YouTube rolled out a number of changes that don't sit particularly well with its users, but live streaming platforms have been shelling out big bucks (presumably) to sign exclusive contracts with a number of big personalities.
Microsoft got the ball rolling on that front in August when it signed Tyler "Ninja" Blevins to Mixer, taking him and his massive audience away from Twitch. It followed up on that by signing Michael "Shroud" Grzesiek to a contract as well, and in the time since then, we've seen Facebook and YouTube get in on the poaching action as well. Twitch has been fighting back, however, recently signing a number of its biggest streamers to exclusive contracts to prevent them from leaving.