Ninja abandoned Twitch - are you all that shocked?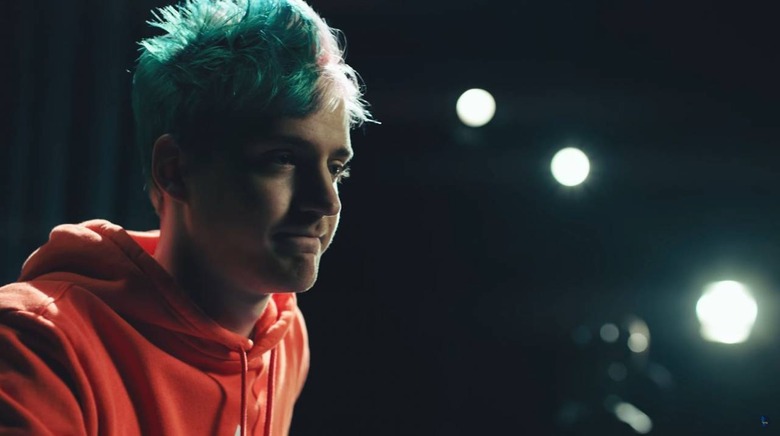 Twitch is home to a number of immensely popular streamers, but throughout the past couple of years, one of the most prolific has been Ninja. Ninja quickly became one of the biggest Fortnite streamers on the platform, and though his viewership has fluctuated since the game's launch, he's still one of the biggest streamers on the Twitch with more than 14.7 million followers.
In a surprise announcement, that all changed today. In the video you see embedded below, Ninja announced that he's now a full time streamer for Mixer, Microsoft's game streaming platform. That, essentially, means that we've arrived at the point where companies are poaching streamers to drive traffic to their own services, which is a little weird but not shocking in the least.
Ninja didn't reveal what, if any, deal he worked out with Microsoft to make the jump to Mixer, though given his success on Twitch, one has to imagine that Microsoft offered him a hefty paycheck to leave that all behind. Ninja's Mixer page is already live, and in an effort to tempt the Twitch faithful into making the jump with him, Microsoft is offering free one-month subscriptions to his channel to anyone with a Mixer account.
A little more! pic.twitter.com/SMQEygjNiE

— User Not Found (@Ninja) August 1, 2019
At the time of this writing, Ninja's Mixer channel shows 61,457 followers, but as there seems to be a delay in follower count updates at the moment, he could very well have far more than that. Regardless of what his Mixer follower count actually is, he's got a long way to go before he's anywhere near having the 14.7 million followers his Twitch channel currently has.
In a video posted to his Twitter account, Ninja explained that he views this as a chance to get "back to the streaming roots." His first Mixer stream will actually be a special one, as he'll be streaming from Lollapalooza tomorrow beginning at 12:00 PM CST. We'll see if he'll be able to build a ridiculously large following on Mixer soon enough, but in the meantime, head down to the comments and tell us what you think of this twist: Are you surprised that Ninja is ditching Twitch for Mixer, or did you see this coming long before it happened?