Peter Mayhew Is Forever Chewbacca: RIP, 2019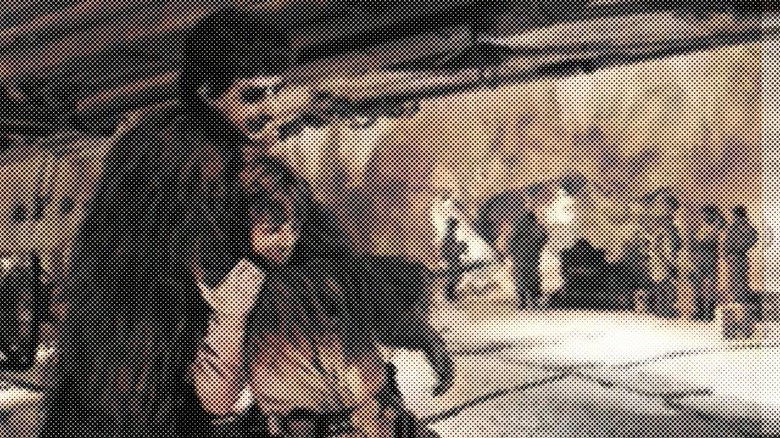 It was announced last night that actor Peter Mayhew died on April 30th, 2019, with his family by his side. Mayhew's family announced the passing of this film hero, best known for his role as the wookie Chewbacca from the Star Wars film series. Peter Mayhew portrayed Chewbacca in all the original films, and passed the torch to a new generation over the course of the filming of Star Wars: The Last Jedi.
Peter Mayhew was the "man behind the mask" of the original Chewbacca for Star Wars: A New Hope, The Empire Strikes Back, and Return of the Jedi. He was also Chewbacca in Star Wars Episode 3: Revenge of the Sith. According to his family's press release this week, Mayhew "fought his way back from being wheelchair-bound to stand tall and portray Chewbacca once more in Star Wars: The Force Awakens.
Mayhew embraced his role in Star Wars and subsequent stardom, playing an active role in charitable organizations and non-profits of all sorts. He was involved in the 501st legion, the Make-a-Wish foundation, Wounded Warriors, and other helpful groups, including his own: The Peter Mayhew Foundation.
A private memorial service will be held in June for friends and family, then another will be held for the public. This second memorial will be held at EmpireConLA in December. It'll be a memorial for fans, "set up with his family in attendance, personal effects, and collection."
Instead of flowers or memorials, the family suggests that donations be made to the Peter Mayhew Foundation. This can be done over at the non-profit's site at any time.
"He was the gentlest of giants," said Mark Hamill. "A big man with an even bigger heart who never failed to make me smile & a loyal friend who I loved dearly-I'm grateful for the memories we shared & I'm a better man for just having known him. Thanks Pete."
"Peter Mayhew was a kind and gentle man, possessed of great dignity and noble character. These aspects of his own personality, plus his wit and grace, he brought to Chewbacca," said Harrison Ford. "We were partners in film and friends in life for over 30 years and I loved him. He invested his soul in the character and brought great pleasure to the Star Wars audience."