Periscope adds tweet embeds, replay highlights to its list of features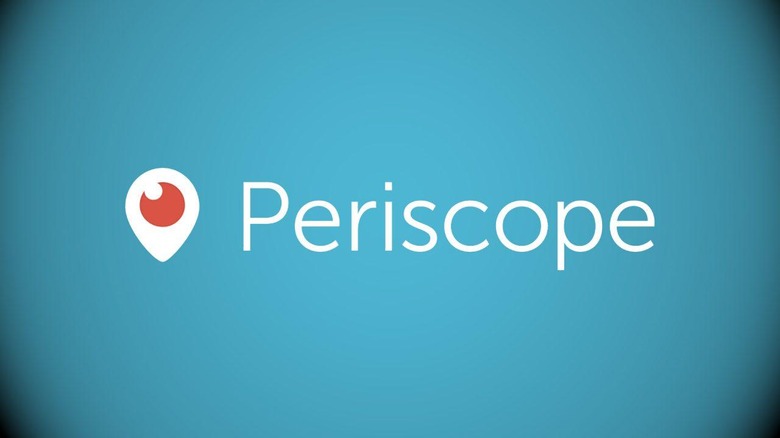 Periscope has signaled a significant update to its live streaming platform today, announcing three new features that users will almost certainly get some mileage out of. The first is the ability to watch replay highlights from streams you missed. Now Periscope will automatically create highlight "trailers" covering the broadcasts you missed over the last day and put them in your home feed, meaning you don't need to watch entire streams just to get caught up.
While that in itself is a pretty cool feature, Periscope is also implementing replay highlights in a broader sense. In addition to seeing them in your home feed, highlight replays will also be placed in other users' profiles, allowing you to get a quick rundown of what particular users like to stream when they go live on Periscope. Finally, the company says it will be adding highlight replays to search results, so you can get quick snippets of information when you search for a term. Periscope says it uses a variety of "signals," to determine which content makes it into highlight replays, which is a tool it will be improving as time goes on.
Next up is the ability to play Periscope streams in embedded tweets. This one is pretty self explanatory, but it's also a significant upgrade for the service, as the ability to play streams in tweets means that you can essentially share a Periscope stream anywhere you can embed the tweet itself. This is pretty clearly meant to bring Periscope closer to the same level as Facebook's live videos, which before today had the advantage of being easily shareable. In its announcement, Periscope encourages users to find streams to embed by searching for #Periscope alongside other keywords on Twitter.
Finally, we come to new autoplay functionality for those using Periscope on Android. Live streams will play without sound automatically when viewing the Watch Tab and Global Feed, allowing users a quick glimpse of each stream as they determine which one they want to watch. This is a feature that will also be coming to iOS, though Android users will be getting it first. Just as well, Periscope says it will be bringing replay highlights into the mix across both platforms over the next few days.