PepperPad Linux Tablet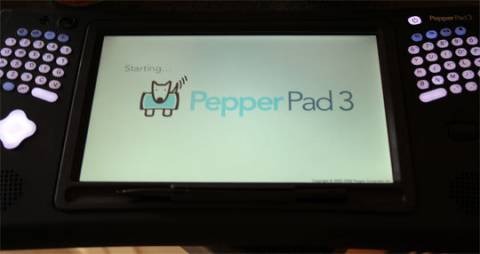 John at CrunchGear is teasing us like a nun in a mini-skirt with a few photos of the PepperPad tablet he has in for testing.  Running a touchscreen-enabled version of Linux and designed for surfing the web, emailing and generally carrying round to look swish, the PepperPad also has a split-keyboard just in case writing on the screen isn't your cup of milky tea.
He's promising a full review to come, so stay tuned...
PepperPad 3 Pre-Happiness [CrunchGear]