Pentax updates rugged camera lineup with Optio WG-2 series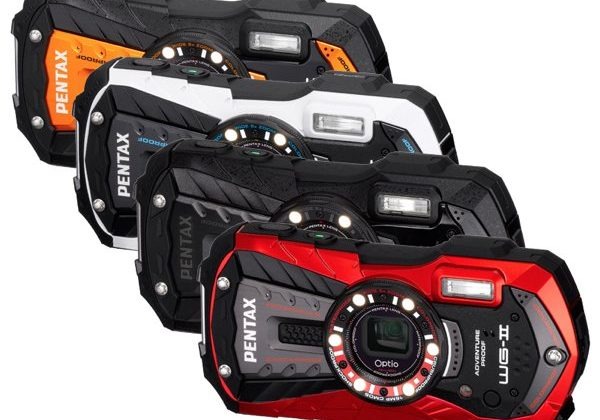 Pentax has announced a new series of rugged cameras with the Optio WG-2 and Optio WG2-GPS models that are designed to take on any adventure and plenty of abuse. They feature a sporty rugged design similar to the WG-1 series but introduce a host of spec bumps.
The Pentax Optio WG-2 camera is waterproof up to 12 meters or about 30 feet, dustproof, crush-proof, and hardy in cold weather down to -10C. Inside it packs a 16-megapixel back-illuminated sensor, with ISO up to 6400, and a 28mm-140mm lens with 5X zoom.
The Optio WG-2 can capture Full HD video and offers a slow motion option. It also features a 3-inch 16:9 display with 460k resolution and anti-glare coating. The camera will be available sometime in March, priced at $350. For an extra $50 you can opt for the GPS-enabled version.
[via Engadget]