Pentax Q10 interchangeable lens camera official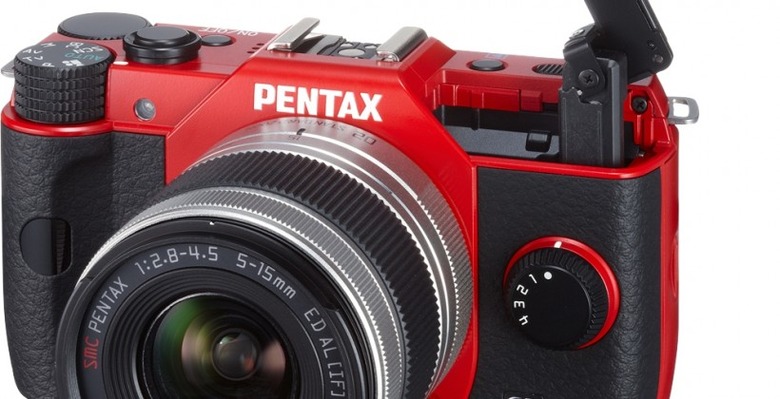 Pentax has revealed its latest compact interchangeable-lens camera, the Pentax Q10, a 12.4-megapixel snapper that the company promises will deliver regular DSLR results from a chassis sized like a deck of cards. The Q10, available in a number of colors including the striking red shown here, uses both Pentax's Q-mount lenses as well as – with the new Adapter Q – existing Pentax K-mount lenses, for a broader array of shooting options.
The new CMOS is backside-illuminated and supports up to ISO 6400; it's mounted in a shake reduction mechanism of Pentax's own design, which uses accelerometers to track the Q10's movements and smooth them out. The camera itself includes an Auto Picture mode, with 21 scenes, and a 5fps burst shooting mode.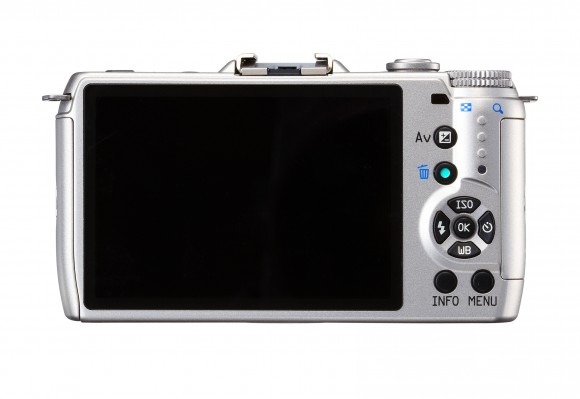 A pop-out flash – with an eye-catching multi-jointed mechanism – can be used at two different positions, for different discharge angles, and there's a choice of four exposure modes including Programmed AE (P), Shutter Priority, Aperture Priority, and Metered Manual. A dedicated bokeh control automatically creates the popular defocusing effect.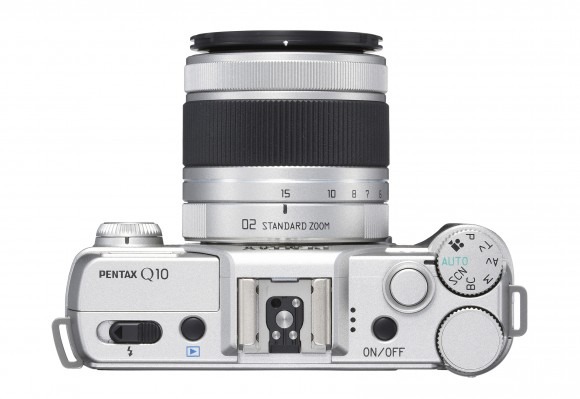 As for video, the Q10 can record Full HD 1920 x 1080 H.264 clips and outputs via micro-HDMI. A 3-inch LCD is on the back, and Face Recognition can spot and track up to 12 faces in frame. The camera will go on sale in October 2012, priced at $599.95 with an 02 zoom lens, while a new Pentax-06 Telephoto Zoom will be $299.95. The Adapter Q for K-mount lenses will arrive sometime this year, priced at $249.95.