Pentax K-S2 is a small but rugged DSLR with built-in WiFi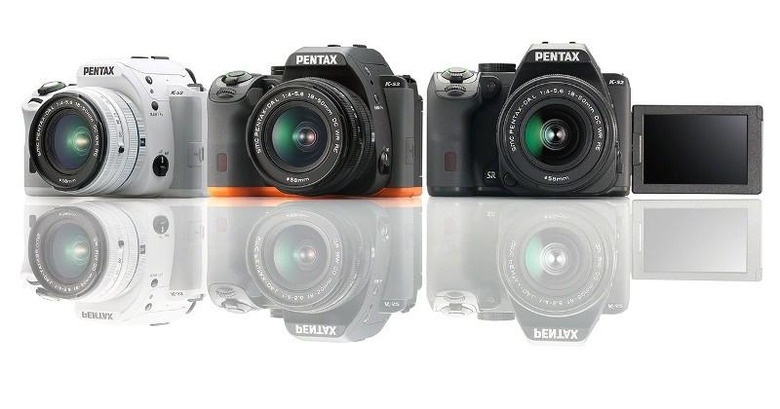 Ricoh has come out with the successor to last year's Pentax K-S1 and this time it is doing things a bit differently. For one, the Pentax K-S2 got rid of that odd line of flashing LED lights. Ricoh is also selling this camera to be its smallest DSLR yet but still rugged enough to withstand rain and dust. And, for the first time in its Pentax K series, the camera features its own built-in wireless LAN connectivity, making it easy to remotely control the camera as well as share them with the Internet.
The Pentax K-S2 boasts of a CMOS sensor with an effective megapixel count of 20.12 megapixels and an ISO range that reaches 51200. The DSLR also features Pentax's SAFOX AF sensor module which has 11 sensors including 9 cross-type sensors in the middle. The K-S2 eschews an optical anti-aliasing (AA) filter but instead opts for an AA filter simulator. This practically produces the same effect but with the added advantage of allowing the user to turn it on or off or even adjust the level of the effect. All of these are crammed inside a body that Ricoh claims to be the smallest dustproof and weather-resistant Digital SLR in the world.
No digital camera these days come without any selfie-friendly feature and the Pentax K-S2 is no different. In addition to its 921K dot 3.0-inch vari-angle LCD monitor that lets you easily take shots at any angle, including selfies, the camera also has a second shutter release button so that you can keep a firm hold of the camera even when you take selfies. And once that's done, you can easily share that perfect selfie thanks to WLAN and NFC functionality that easily pairs with your smartphone for remote control and sharing on social networks. The Pentax K-S2 is the first in the K family to have such capabilities.
The Pentax K-S2 also comes in a kit that includes a brand new retractable standard zoom lens, the Pentax-DA L 18-50mm F4-5.6 DC WR RE. Also boasting weather-resistant qualities, this lens offers a focal length ranging from 27.5mm to 76.5 mm in 35mm format.
The Ricoh Pentax K-S2 kit will be available in standard colors of black, white, and graphite with an orange accent starting next month with a price tag of $799.95. Starting April, seven additional color collections will also be available. These include Forest Green, Desert Beige, and Stone Gray from the Nature Collection and White and Lime, Black and Pink, White with a Racing Stripe, and Black with a Racing Stripe from the Sports Collection. No price detailed yet for these seven.
SOURCE: Ricoh