Pentax K-S1 is now official, launches in September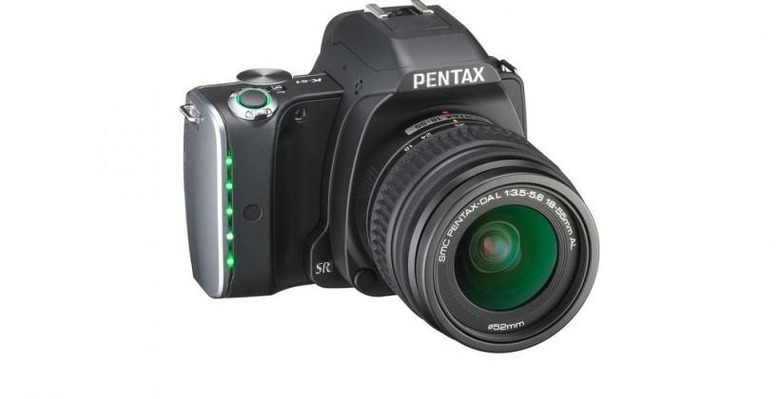 Following a couple leaks, Ricoh has officially unveiled the Pentax K-S1, a DSLR featuring a 20-megapixel sensor and ISO up to 51200. As we previously saw in the leaks, the K-S1 does indeed have a line of LED lights, as well as a "flat field user interface", the combination of which makes the user experience simple.
Amongst the camera's features is a AA filter simulator, shutter speed as fast as 1/6000 (with burst rates up to 5.4 frames per second), an in-body shake reduction, and a dust removal mechanism for keeping dust off the sensor. Movies can be recorded in up to 1080p in H.264.
The K-S1's interface has gotten a fair bit of attention, featuring a series of lights down the grip, as well as on the power switch, dial, and OK button. The lights are used to show the camera's operation setting, using green and red colors to show what the device is doing. As an example, if two faces are detected in an image, two lights on the grip will illuminate.
Joining the LED interface is a 3-inch LCD display with 921,000 dots. True to nature, the K-S1 will be available in a dozen colors, including the standard black, blue, and white options. The K-S1 will be available next month for $749.99 (body only).
SOURCE: Pentax