PENTAX K-S1 Sweets Collection adds rainbow of colors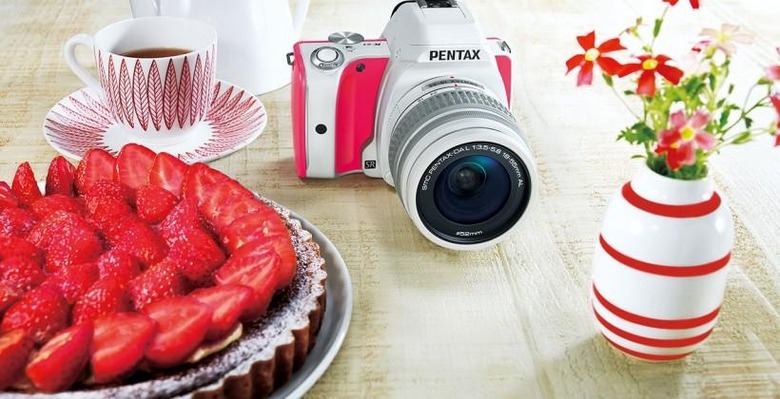 The Pentax K-S1 camera Ricoh introduced in late August will be arriving again in a new collection called the Sweets Collection. Under this, the camera will stay exactly the same in terms of hardware and features, instead arriving with a colorful makeover in cheery, nearly pastel colors. There are a total of three new colors (in addition to the original camera that launched), with Ricoh deciding to give them all saccharine sweet names: Strawberry Cake (red/pinkish), Blue Cream Soda, and Lime Pie.
Ricoh unveiled the new Pentax cameras on Wednesday, saying the colors give the K-S1 a "fashionable, lively" look that the original doesn't offer. The body itself is white with a very light silver-colored lens; the colors complement the new light body in the form of accents.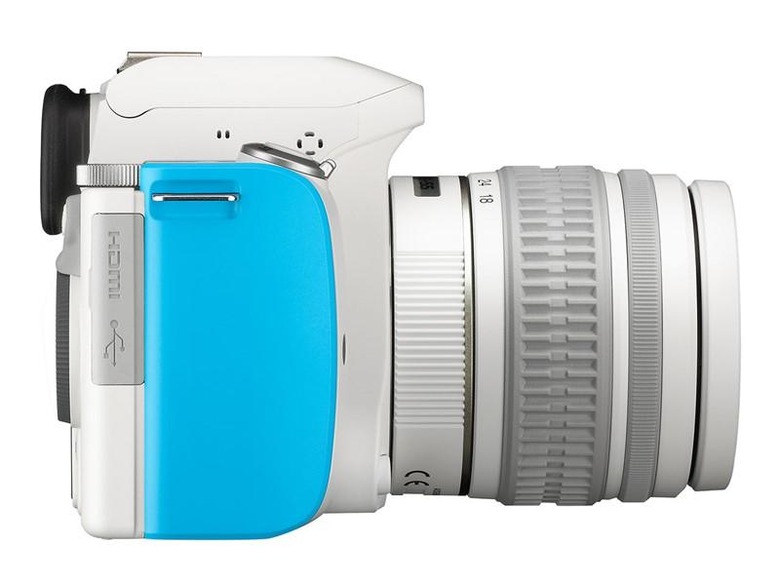 As mentioned, the camera stays unchanged otherwise from the original K-S1, offering a 3-inch LCD and 20-megapixel image sensor. ISO ranges up to 51,200, and there's integrated shake reduction to help keep blurs at bay. The viewfinder boasts 100-percent FOV, and the burst mode shutter speeds can hit as fast as 1/6000.
The same interface and assortment of LEDs come with the Sweets Collection cameras, as well as the 18-55mm lens. The cameras won't be arriving until some time next month, though when it launches it'll do so at a price that is a bit cheaper than the price we saw with the original's launch: $699 USD versus $749 USD.
SOURCE: Ricoh