Pentax digital mirrorless Auto 110 and APS-C mirrorless incoming?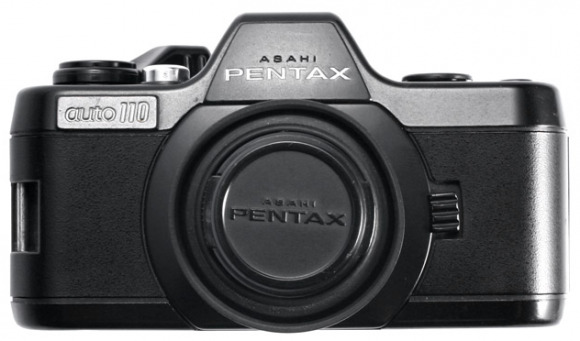 Pentax is tipped to be readying a pair of mirrorless camera technologies, one of which is being described as the digital version of the Pentax Auto 110. According to k-rumors, the new camera will feature a sensor that's smaller in size than an APS-C sensor, set to arrive within the next 2-3 months.
The Auto 110 was an interchangeable lens camera that used a frame size very similar in scale to those current Micro Four Thirds cameras rely on, though there's no indication in the rumors that Pentax plan to release a micro-4/3 model at this time. Similarly unknown is whether original Auto 110 lenses will work with the new, digital version.
As for the second mirrorless system, that's expected to use an APS-C sized sensor and be announced in late 2011. Pentax enthusiasts are already arguing at the relative sense of the company developing a pair of new mirrorless systems and whether it would be practical or cost-effective; we'll likely find out in the next few months.