Pelican 9420 LED Worklight Blasts 1000 Lumens For 4 Hours Wirelessly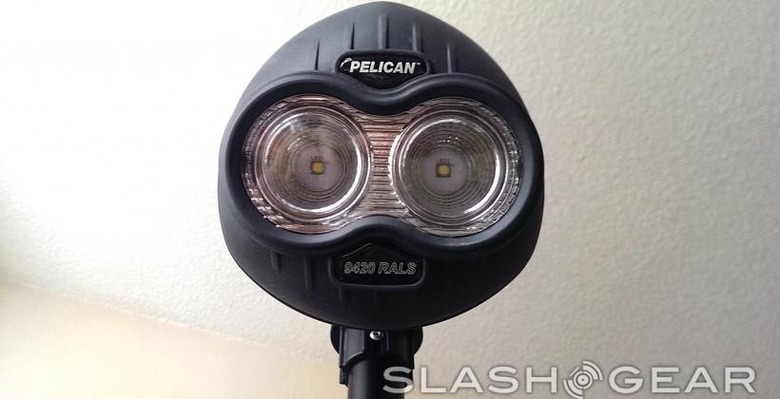 Supposing you're the sort of technologically-advanced person who also wants to head out into the wilderness with just about as much bright lighting as you could handle, Pelican has your device. Just one of the ever-growing set of LED work lights and ultra-bright flashlights the company has on the market today, the 9420 LED Worklight brights on two LED bulbs atop a 5-foot-high mast. Need a smartphone lamp assistant? Here's your overachiever.
This device is made to be a carry-along work light made for all manner of on-sight workers. That means meter readers and construction workers, but as we've experience this winter, this device works great as a photography lamp as well.
You're able to collapse this device down to a tube able to easily fit in the trunk of your car or at your feet in the back seat of a 4-door sedan. From there it's a simple twist of the heart of this setup to extend its three heavy-duty legs.
Upwards from the body of the lamp comes a neck that extends a full five feet from the base of the lamp to the top of the structure. Controls – the single control, that is – sits on the lamp head near the two LED bulbs.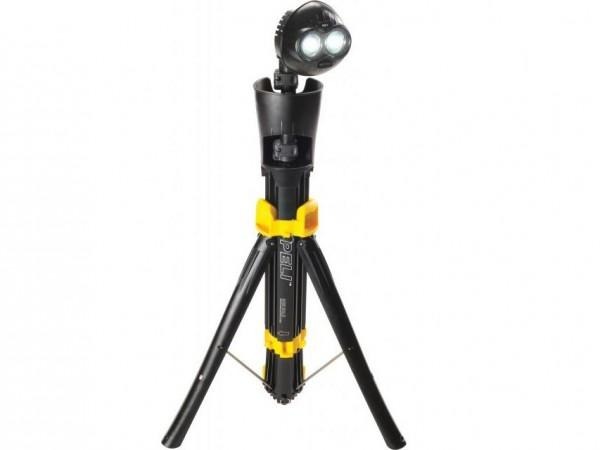 The whole setup has an IP Rating of IP54 while you'll be rolling with a little over 2 hours of battery life on high light and a bit less than 4 hours on the low setting – extremely close to Pelican's own ratings for battery life. This device works with a removable battery which can be charged by the charger included with the device – everything you need is included in the one package.
This isn't the sort of lamp you're going to buy to light your living room. At a price right around $200 (depending on where you buy it), you'll know you're paying for ruggedness and quality the likes of which Pelican is known for.