Pebble Time Steel revealed plus smartstrap sensor add-ons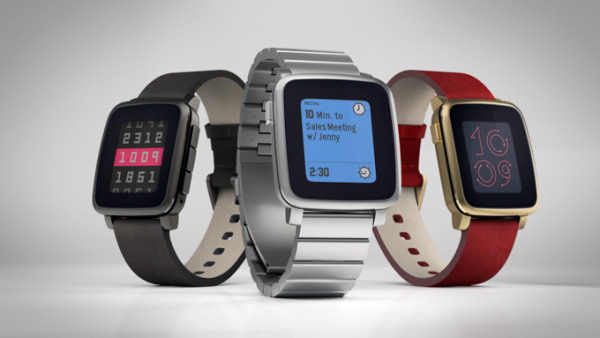 It's only been a matter of weeks since Pebble showed us its new Time smartwatch, and already there's a second, metal-bodied version, the Pebble Time Steel. Echoing the second-gen original Pebble, which wrapped the guts of the first, plastic wearable in a more premium casing, Pebble Time Steel comes in stainless steel casing and has a larger battery than its cheaper sibling. Meanwhile, the Kickstarter success has also revealed exactly what it has in mind for "smartstraps" for the new Time and Time Steel watches.
For Pebble Time Steel, the casing – silver, black, or gold – is CNC-finished 316L stainless steel, 1mm thicker than the Pebble Time casing. However, you get a big battery bump in return, with the smartwatch lasting up to ten days of "normal" use.
Apps should also look a little better, thanks to bonded display. It's the same color e-paper screen as on Pebble Time, but here laminated to the Gorilla Glass top lens and as such cutting out the air gap which can cause internal reflections and reduce viewing angles.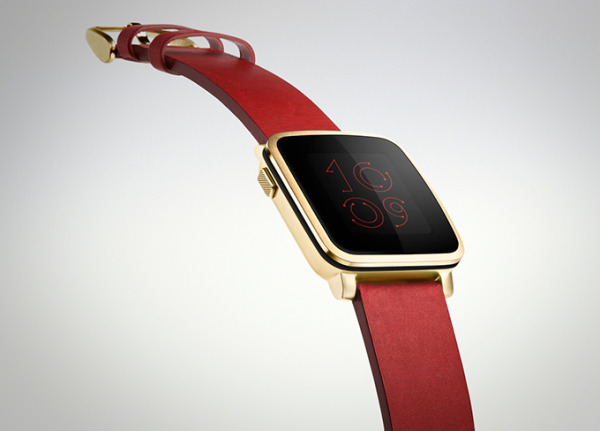 Two straps will be included, one leather and one stainless steel, with the watch – and the latter strap – being water resistant too. It has a 22mm standard strap fitting, so you can swap in your own choice of third-party straps.
However, Pebble Time and Time Steel will also work with what the company is calling smartstraps, taking advantage of the new charging and data connector on the underside of the watches.
Smartstraps will allow other companies to weigh in with their own takes on what a smartwatch should do. For instance, fitness-centric firms wanting a pulse sensor could develop a strap that includes one, interfacing it with their own health app.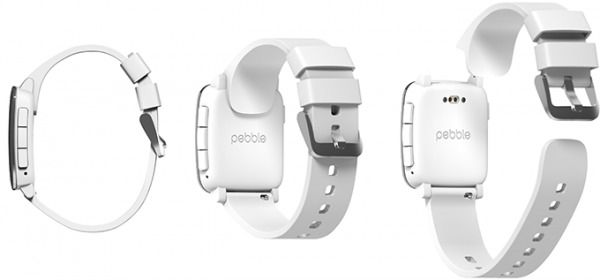 Alternatively, different notification lights, NFC connectivity, or even GPS could be added, as long as you have the right strap. Smartstraps can be powered by the Pebble itself – obviously with a hit on overall battery life – but since the power connector is bi-directional, you could actually have a second battery in the strap.
Pebble says swapping out the smartstraps will only take 15-20 seconds thanks to a quick-release mechanism – it can even automatically launch a particular app when a particular strap is attached - while the protocols required to be compatible will be released without charge.
"In the future," CEO Eric Migicovsky said, "sensor makers won't have to make their own smartwatches in order to bring their sensors to the market."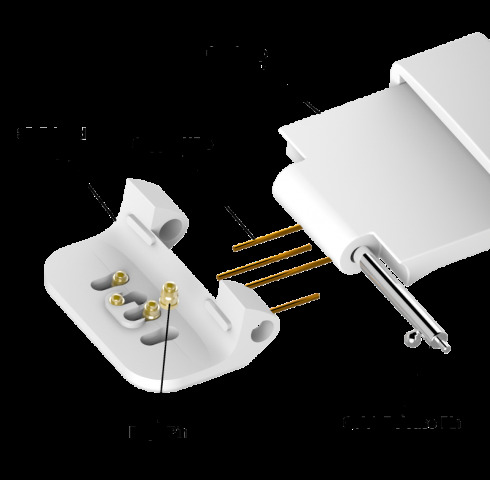 Pebble's hope is that, just as people have jumped onto building different apps and watchfaces for Pebble, hardware developers will weigh in and expand the Pebble Time duo with smartstraps that keep the watches competitive with upcoming behemoths like the Apple Watch.
Those who have already jumped on the Pebble Time on Kickstarter will be able to upgrade their pledge to the Pebble Time Steel, and do so without losing their spot in the queue. It's priced at $250, and is expected to ship in July, a couple of months after the plastic model.
Retail pricing is expected to be $299, meanwhile, when general sales kick off. No word on when the first smartstraps will arrive; Pebble doesn't intend to make its own, at least not initially, and will be finalizing the system over the coming months.
MORE Pebble