Pebble Time Kickstarter ends with over $20M in funding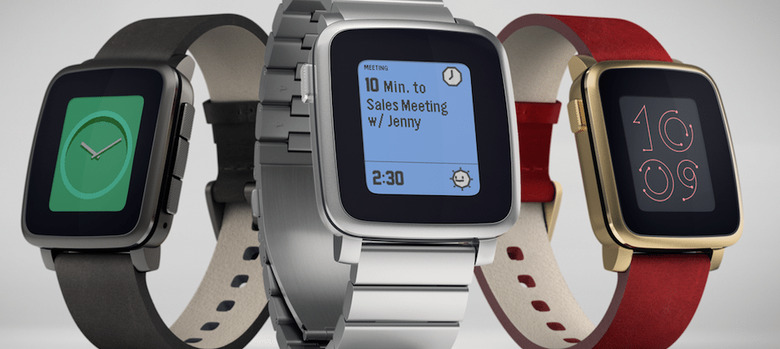 The recently announced Pebble Time smartwatch has done it again, setting a new funding record for Kickstarter, much as the original Pebble watch in 2012 was the most successful product on the crowdfunding site for some time. The funding period for the Pebble Time ended on March 28th, raising $20,338,986 from 78,471 backers. The initial funding goal was only $500,000, an amount that was met only 15 minutes into their campaign, with $1 million met in just 49 minutes.
The Pebble Time became Kickstarter's most funded campaign ever when it topped the previous record of $13.4 million, and while over $20 million raised in one month is a lot of money, it shouldn't come as too big of a surprise. The product was well hyped, and as a company Pebble has already received close to $26 million in outside funding.
The rest can probably be owed to the fact that in the midst of the Apple Watch announcement hoopla, the Pebble Time is doing something different within the smartwatch market and focusing on keeping it simple. With a color e-ink display that allows for a full week of battery life, as well as featuring waterproof capabilities and a 20% thinner body, the Time trumps rivals when it will hit retailers priced at $199.
The first 10,000 backers of the Kickstarter were able to snag the watch for as little as $159, with everyone else paying only $179. Pebble says they will begin shipping the wearables to backers in May.
VIA CNN Money
SOURCE Pebble Time/Kickstarter