Pebble Time beats Kickstarter goal in 15 minutes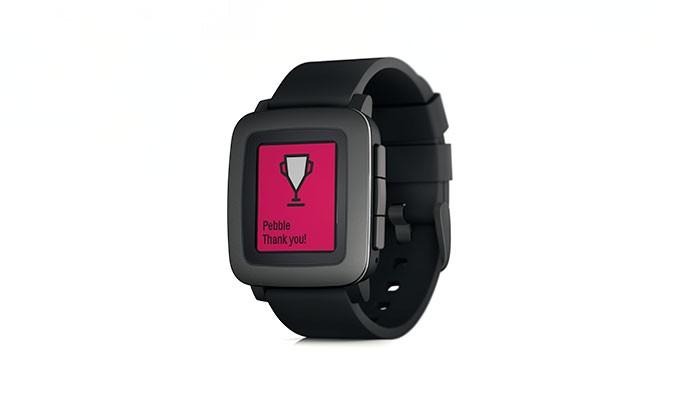 As of the publishing of this article, Pebble Time will have beaten its goal nearly twice over in its first hour being online. This Kickstarter project mirrors the original Pebble release, this time coming with a device with a color display and three unique color options for the device's border and band. There's a black watch case with silicone band with black PVD stainless steel bezel, white with silver, and red with black – all with the same functionality and specifications, of course.
This particular Kickstarter works with worldwide shipments with only a few exceptions. Cuba, Myanmar/Burma, Iran, Sudan, Syria, and Russia are excluded. Developers can look forward to new Color APIs with 64 color support. They'll have new support for PNG and APNG files, Timeline APIs for push of web information to Timeline, and new UI framework for new apps that take advantage of color.
UPDATE: A $500,000 goal has been beaten 3x over in the first hour – at this time over $1.6 million dollars have been pledged.
The following features have been touted by Pebble for this new Pebble Time device:
• Always-on, daylight readable screen with a great backlight
• Up to 7 day battery life
• Use any standard 22mm watch band
• Water resistant and durable
• Tactile buttons for easy eyes-free clicking
• Silent vibrating alarms
• Step tracking with Misfit and Jawbone
• Language and international character support (Chinese coming soon!)
• Timeline will work on Pebble and Pebble Steel (exact date TBD)
• Works with iOS 8 on iPhone 4s and above
• Works with all Android 4.0+ phones including Samsung, HTC, Sony, LG, Google, Motorola, Xiaomi and more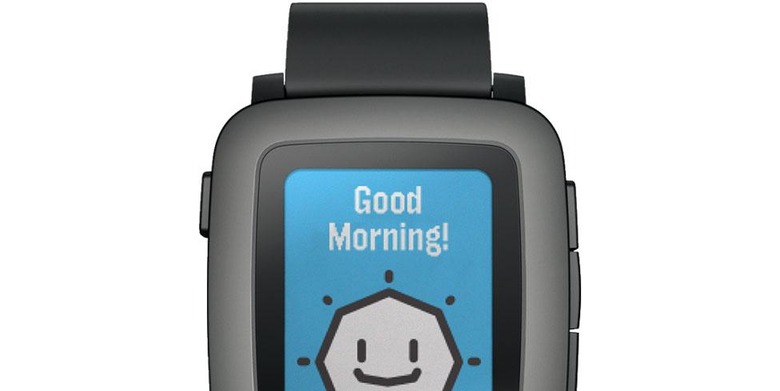 Have a peek at our first in-depth article on Pebble Time for more information about this device. It's a wearable. It's a smartwatch. It's simple.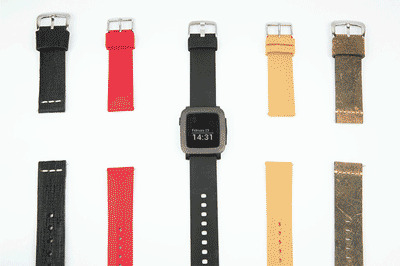 Below you'll see a video presented by Pebble on this device's innards.
Reward tiers for the Pebble Time Kickstarter include a $159 Early Bird tier with One Pebble Time watch in any of the three colors. Once the early bird bit is done, price will go up to $179 for the remainder of the campaign. $338 will include two Pebble Time watches, $845 for five, $1660 for ten, and $5,000 for 30 watches, 10 of each color.
Once the Kickstarter is finished, the full retail price of Pebble Time will be $199 USD. Stick around in SlashGear's Pebble tag portal for more!