Pebble Time 2 and Core cancelled amid Fitbit deal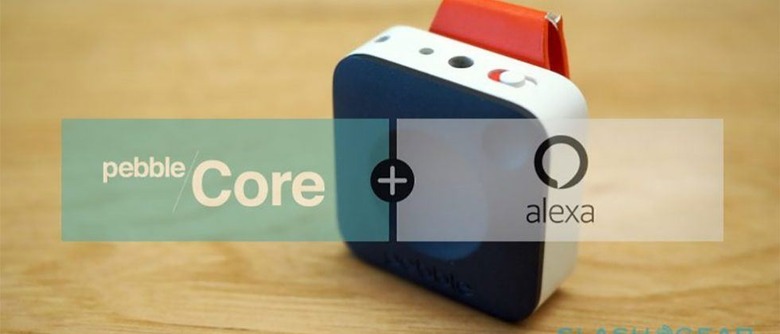 We mentioned that Fitbit was reportedly close to buying some of the assets and people that were involved with Pebble early this month. Word has now surfaced that the financial woes at Pebble mean that the company is cancelling two of its products that lots of people backed on kickstarter. The Time 2 and Core devices have now been cancelled and sources say Pebble is planning to refund all Kickstarter backers.
The Pebble 2 has already begun shipping to backers and there is no word on the cancellation of that product. The Core was an odd product from the start shaped like a box and meant for music and tracking as you exercise. One interesting feature of the Core was that it was made to be hackable so users could customize the device.
New details on the Pebble fire sale claim that Fitbit will pay $40 million for certain assets and the deal, according to sources familiar with it, is mainly about Fitbit getting Pebble's software engineers and testers. Word is that Fitbit has already sent job offers to about 40% of Pebble's employees and none of the hardware designers were offered new positions and few interface designers were invited to Pebble.
The $40 million price tag means that Fitbit isn't taking on any Pebble debt, which is said to exceed the $40 million purchase price. The remaining product inventory, servers and other assets will be sold off separately. It's tough to be in the wearables market now, it's not quite the booming market that many expected it to be. Some of the $40 million will reportedly be used to refund the Kickstarter backers of the Core and Time 2 watches that have been cancelled. Pebble offices will close and Fitbit has yet to decide if it will still use the Pebble name.
SOURCE: Bloomberg