Fitbit tipped to be close to buying Pebble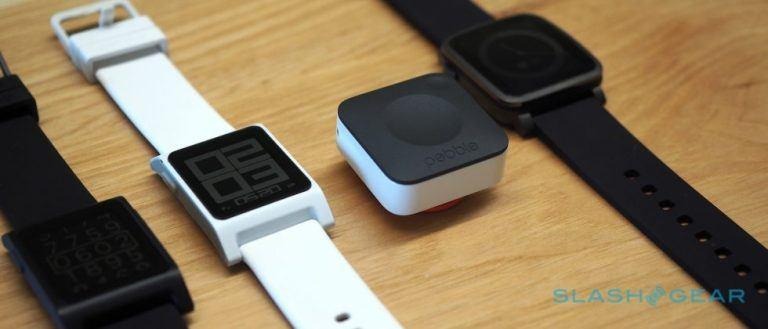 Perhaps in a year or two, maybe sooner, we will be looking at a time when there were nearly if not already a dozen or so brands competing in the fitness wearable market. As early as now, however, some of those have already been gobbled up by other companies. Fossil bought Misfit and Nokia, of all companies, bought Withings. And according to the quintessential people familiar with the matter, the next will be Fitbit buying Pebble. Yes, the household name in fitness trackers is eying Pebble, but not for its hardware, which Fitbit already has tons of, but for its IP, specifically Pebble OS.
Despite enjoying popularity, Pebble isn't exactly raking in millions. Apart from highly successful but one-off Kickstarters, Pebble is pictured as a company that is having difficulty staying out of the red. It has recently laid off not a few from its workforce and has tried to shift its focus towards health-centric applications and features. Naturally, it caught the eye of health-centric Fitbit.
While Fitbit also suffered losses, it is doing relatively better. It has a wide assortment of wearable devices, ranging from simple activity trackers to full-blown smartwatches. What it doesn't have, however, is a reliable software platform, especially for its more advanced trackers and watches. That is where Pebble OS comes in. While not as large as the Android Wear, Apple watchOS, or even Samsung Gear app markets, it is still considered a sizable platform, especially compared to custom made ones like Fitbit.
Pebble was reportedly looking to sell itself for around $200 million. Sources, however, say that Fitbit is going to pay a lot less than that. Sadly, Pebble might not exactly be in a position to refuse.
The biggest question is, of course, what will happen should the deal complete. It is unlikely that Fitbit will continue Pebble's hardware-making operations and might simply just fold that part of the company. An even bigger question is what will happen to its programmable Pebble Core, which hasn't even shipped yet to its backers.
SOURCE: @Financial Times