Pebble Education Project Brings 4,000 Smartwatches To Schools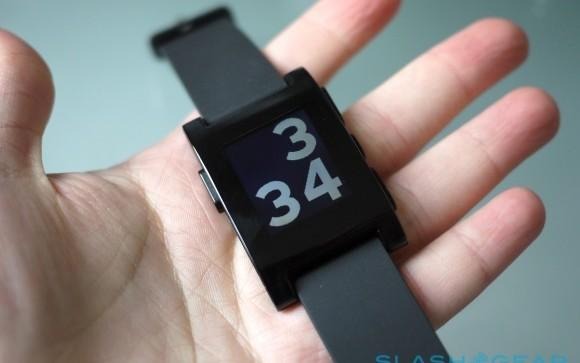 The creators of the smartwatch known as Pebble have let loose information on an education program they're running that'll have 4,000 Pebble watches put on the wrists of engineering and CS students across the country. This Pebble Education Project will be working with seven schools from the start, bringing on full release-era Pebble watches to students of MIT, CMU, VT, and more. This education push is aiming to bring a rather simple yet powerful tool to the hands of students that'll be able to use them to great effect.
As the group that produces Pebble is made up of a bunch of CS and engineering graduates and naturals, they've made a bit push to work with the next generation. Students in qualifying computer science and engineering programs are being tapped right this minute with the possibility of working with a Pebble smartwatch without cost, with the total number of watches donated coming up to a cool $600,000 USD worth of merchandise.
Pebble's VP of Software Engineering, Kean Wong, suggests that "this program was born out of a desire to assist educators in engaging students more deeply in coursework related to systems and embedded programming." He also makes clear that with Pebble's software development kit, students will be able to create at will: "what we love about this program is the flexibility educators and students have to mesh Pebble into their courses: tailoring our tools to best fit with their educational goals."
This program will be aiming at STEM-focused organizations "that encourage excellence in science, technology, engineering, and mathematics." And this is just the first round. Pebble will be expanding this project based on the success they've had with this first round, and additional education groups can get in contact with the crew right this minute to see if they're ready for a drop – have at it!
VIA: Pebble