Pebble drops prices, retail goes more global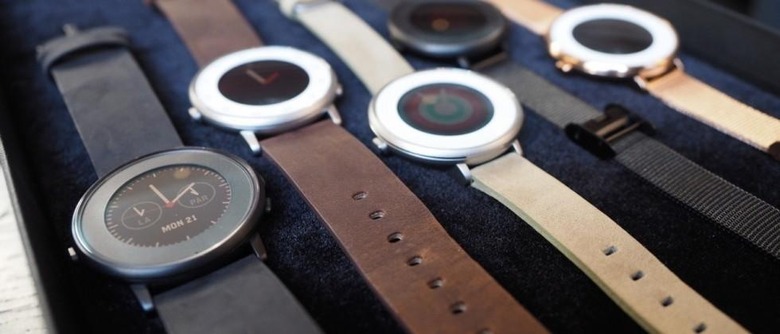 This week the folks at Pebble have made clear their intentions with the wider world of wearables: lower prices and more availability. The Pebble Time Round will now be available at retail locations throughout the United Kingdom and the European Union. Pebble's price drops will affect the United States only – for now. Both the Pebble Time and the Pebble Time Round will cost $50 USD less than they'd cost before this announcement.
So while the Pebble Time will cost $149.99, and used to cost $199 USD, the Pebble Time Round will cost $199 where it used to cost $249. Pebble is working with users who've recently purchased one of these smartwatches and aren't particularly pleased with the fact that the cash they just spent was more than it had to be – just so long as they ordered at Pebble.com and did so on or after January 21st, 2016.
If you've just purchased a watch and the watch you purchased is now cheaper, contact order (at) Pebble (dot) com (email) with the subject line "Price Adjustment" before the 1st of April, 2016. You'll want to include your original order number or the email you ordered with in your request.
Though Pebble watches have always sold and shipped worldwide, the company has been aiming for expanded retail presence for some time. The Pebble crew have announced that they're expanding language support to make Pebble "more fluent in your local tongue" and will be speeding European deliveries with "a dedicated distribution center" imminently.
Pebble is also starting to introduce pricing for the EU and UK that'll include VAT and importation fees up front. You lucky dog, you.
On a sort of side-note this week, Pebble also suggests that Pebble Health is now activated on "over 90% of Time-series watches in the wild." That's pretty impressive.