PC, Mac and Linux will also be getting Penny Arcade Adventures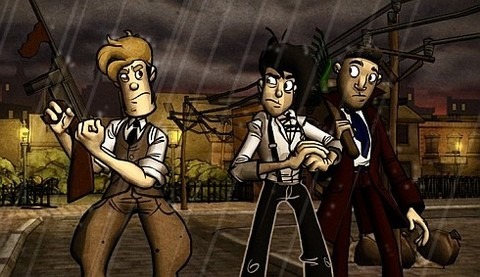 A lot of Penny Arcade fans have been anxious to test out the new Penny Arcade Adventures. It has been known for a while that the game would be on the 360, but what many didn't realize is that it isn't the only place the game will work on.
It will also be released for PC, Mac and Linux, all of which won't be out till next week. So you'll still have to wait a few days. There have been the occasional gamers wondering how it will work on Linux, since Steam doesn't support Linux.
However, Penny Arcade Adventures: On the Rain-Slick Precipice of Darkness, Episode One is completely independent of Steam. Which means there will be no conflict there.
[via joystiq]