PAX gaming convention goes international in 2013

As the Penny Arcade Expo continues to grow exponentially each time it takes place in a collection of hot arenas throughout the USA, PAX Australia 2013 was announced on the first day of the iteration known as PAX Prime 2012. It was announced during a question and answer session held by Jerry Holkins and Mike Krahulik, the original authors of the Penny Arcade web-based media beast. This convention takes everything that is the webcomic and column of Penny Arcade and places it in the real world with not just real-world video games, but nerd rappers, developers, and games of all times as well.
Penny Arcade Expo has been appearing every single year since its first event back in 2004. Back then, the creators of the Penny Arcade hopes to turn it into an annual event – and boy did they ever! PAX became such a popular event that by the time 2010 rolled around, they were able to split it into two events. In 2011, three events appeared: PAX East, Prime, and Dev – for developers specifically. In 2012 we've seen PAX East and Prime appear once more, and PAX Australia will be the first time the convention exists outside the United States.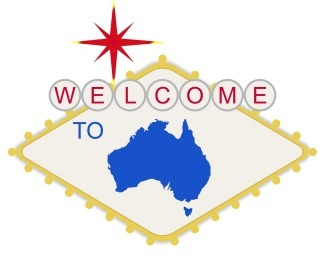 Holkins and Krahulik have also reportedly expressed interest in continuing beyond the adventure island that is Australia and heading back up to Europe where a UK-based PAX might take place. Dates and actual solid plans have not yet been revealed – and perhaps haven't been actually planned as of yet. Venture Beat reports that the creators of Penny Arcade have noted that they "want to go there" – of course this means they definitely, certainly, very well might do so.
PAX East 2012 appeared this year across April 6-8 and went big at the Boston Convention and Exhibition Center. According to the Boston Herald, Boston has agreed and committed with the administrators of the convention that it'll be the home of PAX East for a further 10 years. PAX Prime has also just occurred, taking place between August 31st and September 2nd, and as it has been with essentially all of the iterations of the conventions, the limited edition tickets for entry were sold out within hours. Stick around for some sweet gaming action down under quite soon!
[via Penny Arcade forums]