Paul Frank's new iPhone Folio Cases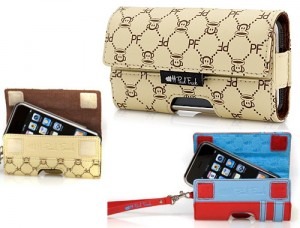 I have had one of the rubber Paul Frank cases on my iPod Touch for a few months now and love the look of it. Well now Paul Frank has come out with a new line for the upcoming iPhone.
Instead of a rubber case, this time they are looking a bit more chic with these little folio cases. One almost appearing grown up till you look a bit closer and notice it is decked out in little monkey's. Giving you a way to look like a full grown adult while still having your fun.
This new version will likely keep your iPhone much more safe than the rubber cases since it will keep your precious new phone completely protected. Being Paul Frank, the prices aren't too shabby at $34.95 a pop.
[via chipchick]